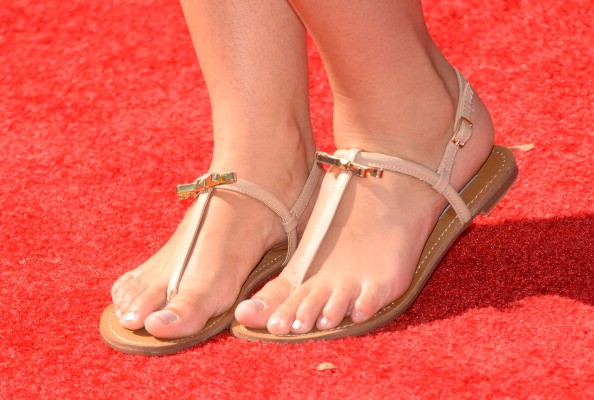 You're not looking for sandals right now when you're shopping, which is precisely what makes it the perfect time to do a little sandal shopping. Why? Because they're cheap right now; most of the country is experiencing temperatures that are low enough to make us want close-toe shoes (even us Floridians are closing up the toes and wearing real shoes now that it's only in the mid-60s during the day). That makes this the perfect time of year to shop for sandals to wear next year. They're on sale, cheap and discounted enough that the ones designed in a classic and timeless manner will still be stylish enough to wear in a few months time.
If you're looking for cheap sandals for an upcoming tropical vacation, to gift to someone during the holidays or just to hang on to until the weather warms up, we have a few suggestions of places you can get great cheap sandals.
Old Navy
Check their online site and you will find them seriously inexpensive. You won't find many in-store, but the website is filled with them. Now is the time to buy those cheap rubber flip flops you pack in your luggage to wear to the beach or around hotel rooms you're not familiar with.
Nordstrom Rack
If designer shoes are your thing, you might try looking at some of the designer sandals that are on sale here. You will find more upscale name brands that are discounted enough to make it worth a few pair. And you'll get to wear them sooner rather than later if you have any tropical vacations coming up in the near future.
Target
The department store everyone loves has a great selection of sale shoes online and in stores, and you're going to find some cute sandals here for the entire family to wear next spring. Go ahead and get a head start on your Easter shopping to make your holidays that much simpler.
Photo by Jason Merritt/Getty Images