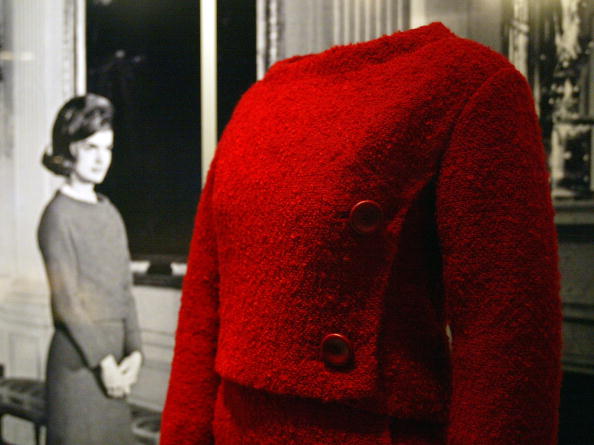 The 1960s might just be one of the most fabulous decades as far as fashion is concerned. After all, it was the early 1960s when the fabulous, beautiful, gorgeously dressed and always lovely Jackie O. was in office showing the world what class, elegance and true feminine beauty looked like (and when her husband was also in office as President, of course). She showed the world that no matter what is going on in a woman's personal life, she's to be a lady at all times. Even in the years likely hardest on her entire life, she managed to present herself at all times with elegance, grace and poise; always a lady and always appropriately dressed. A style icon, she certainly is. The 1960s fashion era is one of the most memorable thanks in large part to this lovely woman and her keen eye for style. Even though it's been more than 50 years since the 60s were upon us, the example she set for style has stayed with the rest of the world and has not yet shown any indication that it's going away. Read on to find out how Jackie O. inspired 1960s fashion and how she's still inspiring style even though she's no longer with us. We certainly learned a lot about style from her.
Forget the Bass; It's All about the Shift
The shift dress; it's the end all and be all of life itself. It's the most famous and most stylish piece of clothing you will ever own. It's a wonderful way to show off a woman's best feature (her lovely legs) while still allowing her to look stylish and not inappropriate in any situation at any time.
The Effect of a Sleeveless Button Down
No tank top ever found a way of looking classy, now did it? The answer is no; no tank top ever makes a woman look like anything but someone getting ready to work out. It could be said that many are a bit sloppy and not very ladylike. However, Jackie O. showed us that you can make sleeveless appropriate when it is in the form of a sleeveless button down shirt that's just fitted enough to be sexy but just loose enough to leave so much to the imagination.
Sunglasses are a Great Accessory
Known for her oversize frames, everyone remembers the always stylish glasses Jackie O. sported when out and about. And today, we all still wear those frames. They're so flattering, so simple and yet they add so much to any ensemble, making it virtually impossible not to find them completely appropriate. They can make any outfit look just a bit more beautiful, and we don't even know how.
Photo by Tim Boyle/Getty Images