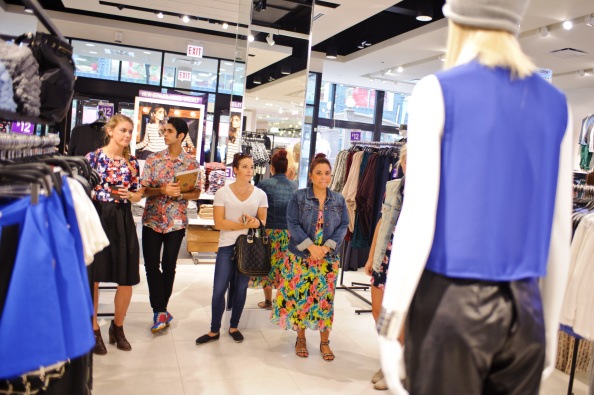 Not one fashionista wants to be associated with the word cheap, but she certainly doesn't mind paying cheap prices for her trendy clothes. It's such a situation; you want to save money and stay within your budget, but you also want to look just like Kate Middleton. Well, okay, if you like trendy clothes, you probably don't care much for the Duchess' style since she absolutely prefers the classic look of all things gorgeous. However, there is a rule in fashion; spend your money on classic pieces that will last a lifetime and think cheap when it comes to trends.
Why? Because trendy clothes are in and out before you know it. This whole crop top thing, for example, will be a distant memory inside of six months, and you'll be left with a closet filled with tops you'll cringe thinking about. So why pay extraordinary amounts of money for them? Trendy clothes should be paired with classic styles to create a balanced and chic look, so we recommend going cheap with your trends. And we have tree great places to shop for cheap, trendy clothes.
H&M
We love H&M because they have such a massive selection, their prices are insanely inexpensive and everything there is right here and right now. It's the perfect place to find something trendy on the cheap. And we love them because unlike other stores, they do appreciate their black and never have a shortage of it. Somehow trends in black last a bit longer.
Forever 21
We have such a love/hate relationship with this store. It's too young for most anyone over this age, but you can find great trendy pieces here that are a bit more mature looking. And the prices are always right. If you're going to shop here over a certain age, we recommend shopping for accessories, maxi dresses, blazers and cardigans. They're great for every age; and the cut and style of these trendy items change frequently.
LuLus
This online boutique is great for trendy items. You'll find everything from the trendiest shoes to the trendiest clothes here, and the prices are so low you won't care that you're never going to wear most of it again by the time Easter arrives.
Photo by Timothy Hiatt/Getty Images for Forever 21