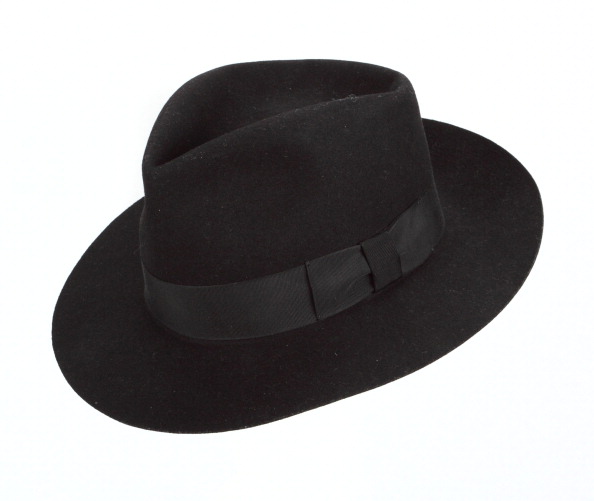 Winter is the kind of season in which you have to worry about more than you might bargain for. For example, you wake up every morning in time to do your hair only to realize that it's cold, windy, rainy, sleeting or snowing and the effort you made was in vain. It happens. Winter is hard on hair, which is why so many women choose to forgo the hairstyling and wear hats instead. But what kind of hats are stylish and appropriate in winter weather? You can, of course, wear whatever you want that makes you happy. But if you are looking for a stylish and trendy hat style to don on a cold winter day, we have a few suggestions that will help you look your best. Chic without being pretentious and stylish without being too much work, take one of these hat styles and make it your own winter-weather option.
The Fedora
It's old-school and gorgeous, and it's going to make for a great way to cover your head and still look good this winter. The Fedora is the answer to your hat-wearing needs. It's something that you can wear with casual clothes as well as dress it up a bit. It's not a hat that goes out of style – ever. So you should invest in a nice one that will last seasons to come.
Beanies
We love a beanie, but we like it a bit dressed up. Instead of that old skater-shaggy look, we love a brightly colored beanie with matching gloves, or one that also has its own little ball of fur at the top. It makes your style just a little bit more fabulous, and a lot more casual than just the traditional beanie so many people like to wear.
Military Style Hats
These are super trendy and very chic right now. They're going to give you the coverage you need to ignore a bad hair day as well as the look that lets people know you are in the know as far as chic style and sophistication are concerned. These hats look great in olive greens and black.
Photo by Julien's Auctions/Getty Images