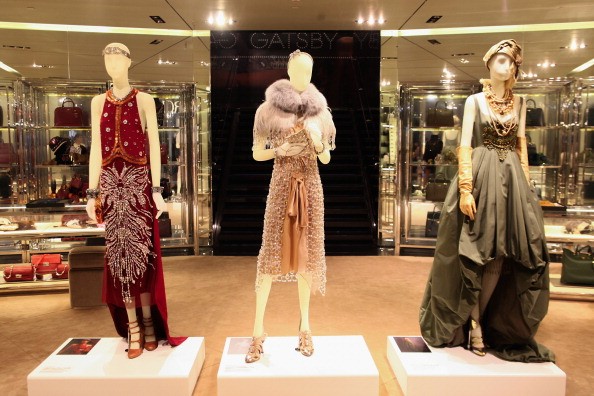 Dressing, for a woman, is like getting to choose what you want the world to think about you without saying a word. What you put on is your statement as a person that you are able to make instantly. If you love clothes such as flowy button up shirt or accessories, shopping and getting dressed is one of the highlights of life. It seems like every day, there are more and more brands for women to choose from, allowing us to venture out or remain loyal to our go-to styles. Some brands and designers are iconic, with certain stores becoming part of the fabric of our lives and staples at the mall or in cities. Loyalty reigns high in fashion and earning a buyer's trust is a priceless thing. Once you fall in love with a brand, it's hard for that love to fade and it's part of that love that fills our lives with joy, fun, and fabulousness. Here are 15 of the best, most popular women's fashion brands on the scene today.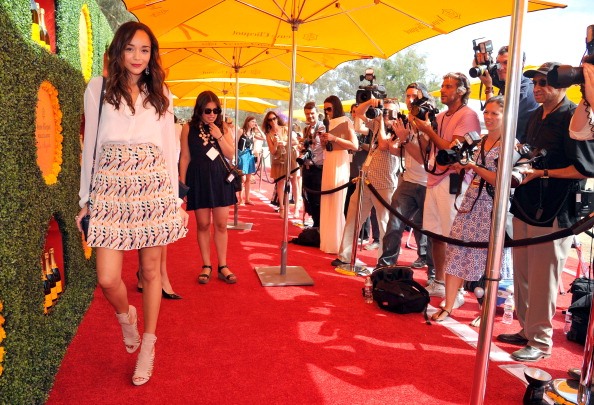 1.  Zara
The Spanish retailer is best known for its ability to get on-trend items into stores fast, mostly because it produces a good bulk of its clothing in its very own factories. A decade ago it was found most commonly in Europe but it has since taken the U.S. by storm, elevating American women's looks ever since. The styles are very fashion-forward and prices range in the reasonable-to-a-bit-expensive realm. It at first took a while to catch on the in the US, but design-savvy customers are now going to Zara for affordable workwear that looks well made. Zara features great clothes and shoes of high quality and high design. Sources are saying that e-commerce may become available for US customers sometime next year.
(Photo by John Sciulli/Getty Images for Veuve Clicquot)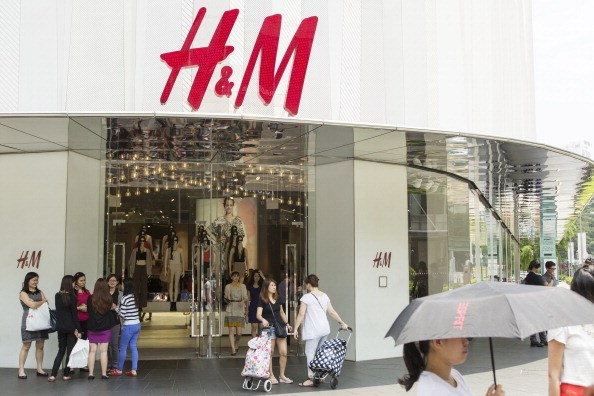 2.  H&M
Hennes & Mauritz began in 1947, but it was in the 2000's that it became a worldwide power in apparel retail. Do you remember your first visit to an H&M? It was marvelous. It was a must-visit place from then on, a warehouse of shopping that could truly change a shopper's life. The store is also the happening, go-to spot for designer collaborations. This is a fantastic way to let anyone and everyone purchase a piece from an exclusive fashion house. It seems that every season there is a new collaboration and H&M styles always features the newest trends at super affordable prices (a.k.a. dirt cheap). Often referred to as a "fast fashion" brand, H&M is known for selling cheaper versions of popular clothes and styles.  Regardless of what your personal opinions are of that tactic, it is undeniable that it has put the Swedish brand on the map. Just don't go into an H&M with less than 20 minutes to shop.
(Photo by Charles Pertwee/Bloomberg via Getty Images).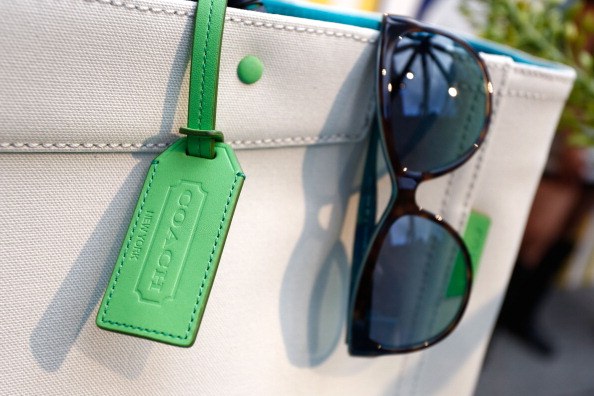 3.  Coach
Coach is the normal person's luxury brand. It fills a pretty hardy sized niche by making designer bags and shoes for middle class women. It's a wonderful, more affordable alternative to the highest designers goods while still being high quality. Is Coach cheap? By no means. Not even close. But they are cheaper. And a Coach outlet is a female shopper's holy grail.
(Photo by Brian Ach/Getty Images for COACH)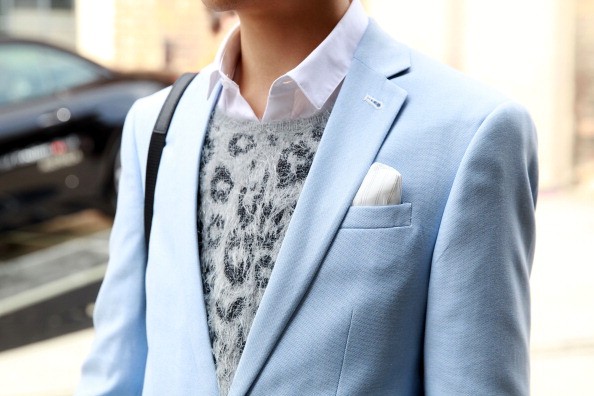 4.  Asos
Asos is the hugely popular British brand that has integrated into the U.S. market.  It's one of the U.K's largest online-only fashion and beauty stores, primarily aimed at 20 and 30 somethings. ASOS sells over 850 brands as well as its own range of clothing and accessories and has over 21.3 million visitors a month. Asos is the hot spot for online shopping.
(Photo by Caroline McCredie/Getty Images)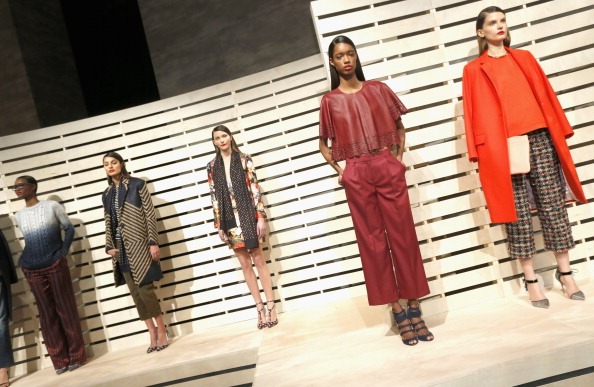 5.  J. Crew
Prior to 2003, J.Crew was a family brand known best for its catalog sales. But then enter new Gap Inc. chairman and CEO Mickey Drexler, who turned things up a notch for the label. Nearly a decade later, J.Crew has grown and blossomed under Drexler and Jenna Lyons, J. Crew's creative director. The brand wants to offer the best looking, best quality clothes to an audience that loves fashion, but also love the classics. J. Crew is a little pricey but the quality is very good and most pieces will stay in style forever, as the store offers more simple elegance and less slave-to-trends pieces. They also have become a popular destination for wedding shopping, particularly for bridesmaid dresses but even for the bride herself.
(Photo by Brian Ach/Getty Images for Mercedes-Benz Fashion Week)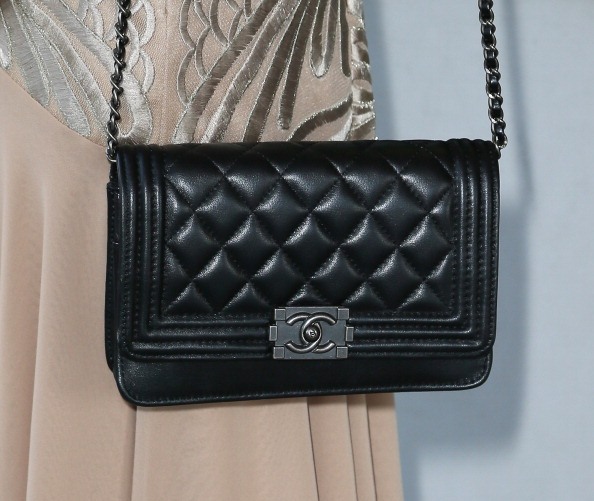 6.  Chanel
Incredibly, The House of Chanel invented the "little black dress" and made the women's classic suit a must-have style statement of power, confidence, and elegance. Chanel revolutionized fashion, high fashion (haute couture) and everyday fashion (prêt-à-porter), by replacing structured-silhouettes, based upon the old-fashioned corset and the bodice, with garments that were both functional and flattering to the woman's natural figure. From the clothes to their No. 5 perfume, Chanel may be the most influential fashion house in the history and evolution of female style. Coco Chanel was a designing genius and the popularity of her designs continues to endure today.
(Photo by David Livingston/Getty Images)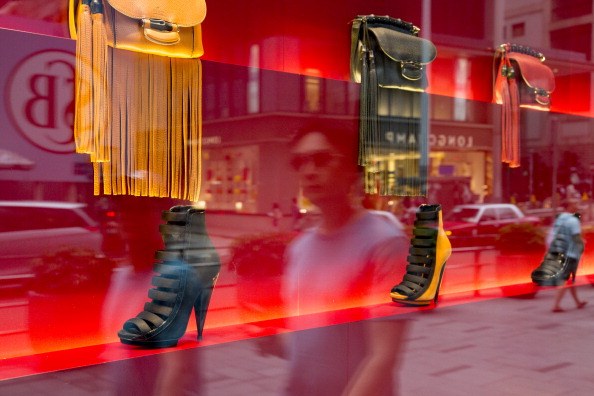 7.  Gucci
Founded in 1921, the "G" logo for this beloved Italian fashion house symbolizes high fashion and luxuriousness. Most well-known for their formal wear and leather products, Gucci embodies high fashion, Italian style, and traditional craftsmanship, while producing exquisitely crafted luxury goods with a thoroughly modern sensibility. The 90-year old brand offers handbags, shoes, and critically acclaimed fashion collections, as well as children's clothing, small leather goods, jewelry, fragrances, and other timeless lifestyle items.
(Photo by Brent Lewin/Bloomberg via Getty Images)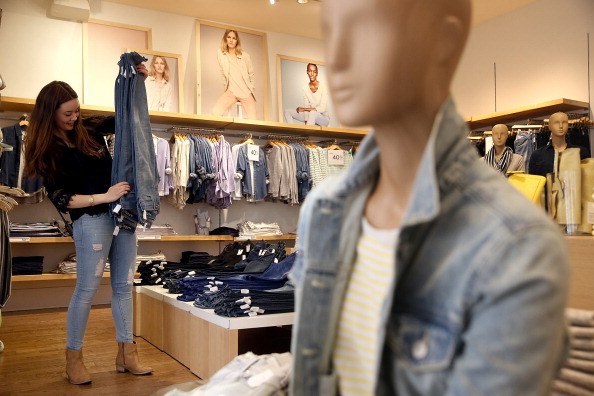 8.  GAP
Bet you didn't know that Gap was originally founded in 1969 as a shop selling Levi's and records. But then it basically invented the idea of a a "specialty retailer," which is a store that primarily sells its own line of goods to a very specific audience.  In the 1980s, Mickey Drexler helped the chain adopt a more upscale image. The audience for Gap is middle class Americans who like a preppy, classic look, now with more elements of trendiness. Gap, is without a doubt, one of the biggest clothing chains in the world and also produces designer collaborations. Since creative director Patrick Robinson took on the job, he has been working overtime to revive the label, which actually struggled during the 2000's. Prices have risen over the past years, but a Gap will always been found all over every city and in every mall.
(Photo by Justin Sullivan/Getty Images)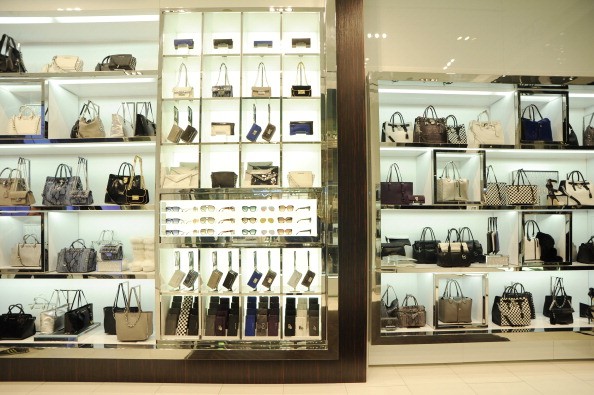 9.  Michael Kors
Without a doubt, Michael Kors is one of the most well-known American designers. Kors is a New York City-based designers widely known for designing classic American sportswear for women. His accessories are widely popular, including sunglasses, watches, and leather goods.
(Photo by Pier Marco Tacca/Getty Images for Michael Kors)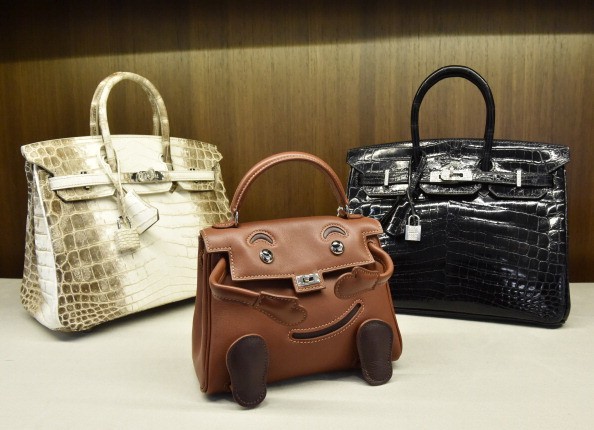 10.  Hermés
Creator of the infamous Birkin bag, Hermés epitomizes French grandeur. An Hermés scarf is one of the all-time signature luxury items. The  French manufacturer, established in 1837, specializes in leather, lifestyle accessories, perfumery, luxury goods, and ready-to-wear. Remember Samantha dying to get her hands on a Birkin bag in Sex and the City? That bag could have cost here anywhere from $7,000 to $150,000!
(Photo credit by STAN HONDA/AFP/Getty Images)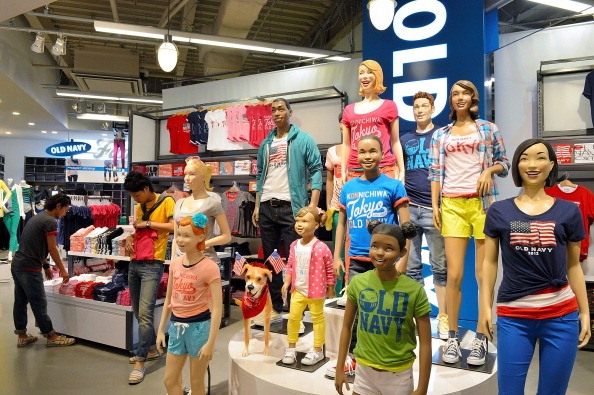 11.  Old Navy
Old Navy provides very reasonable priced clothes for people all over. After Gap adopted the more upscale image in the 1980s, the corporate office was looking to  establish a new division, branded as a less expensive version of Gap. The result was Old Navy, an excellent place to find cheap, staple pieces for your wardrobe. This is another store found almost anywhere and is always designed as a huge, warehouse-style space, perfect for fun-filled lingering and exploring.
(Photo by The Asahi Shimbun via Getty Images)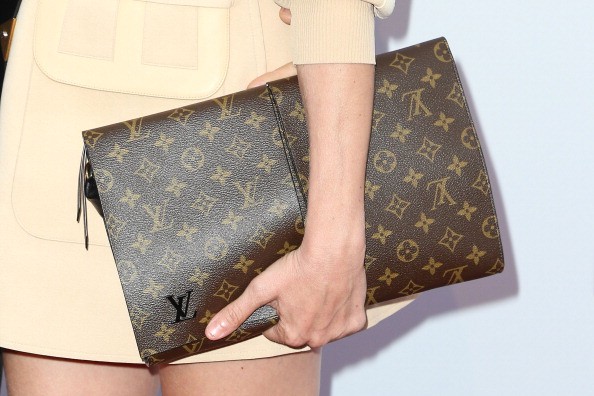 12.  Louis Vuitton
Louis Vuitton is another luxury designer brand who's logo is instantly recognizable and symbolizes wealth and opulence. Their bags are coveted by women world wide, with many dreaming of holding one on her arm. The LV monogram appears on most of its products, ranging from luxury trunks and leather goods to ready-to-wear, shoes, watches, jewelry, accessories, sunglasses, and books. The French fashion house was founded in 1854.
(Photo by Imeh Akpanudosen/Getty Images)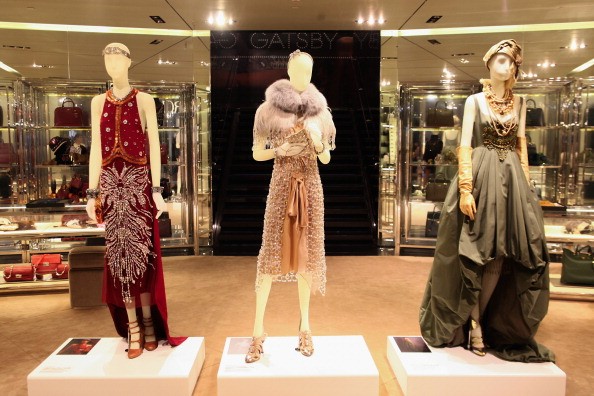 13.  Prada
Prada is another famous, fabulous Italian luxury fashion house, specializing in ready-to-wear leather, fashion accessories, and perfumes. It dates all the way back to 1913. Even if a woman can't afford to drip herself in head-to-toe Prada fashions, many will choose one go-to piece by Prada as a way to elevate their entire wardrobe, including Prada wallets or a purse. Something about owning Prada makes you feel like you belong in a higher class, with its name equaling expensive, high fashion, elegance, and Italian. Remember when Carrie brought Berger to "meet the Prada"? That was a big day for both of them because of her love affair with high fashion, which Prada will always represent.
(Photo by Hong Wu/Getty Images)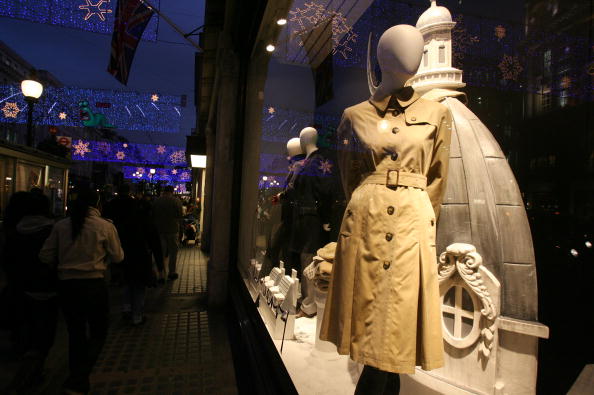 14.  Burberry
What fashion-forward woman doesn't want to own a Burberry scarf, or at least one piece in the brand's famous plaids? Their iconic print and perfect trench coats makes this British brand one of the most recognizable in the entire world of fashion. Their top sellers are, jacket scarves and dress shirts.
(Photo by Suzanne Plunkett/Bloomberg via Getty Images)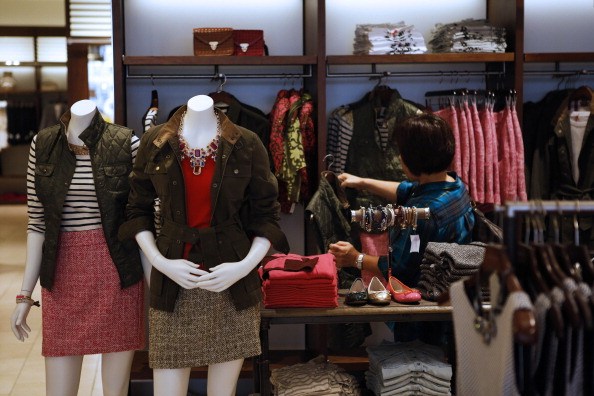 15. Banana Republic
Also from the team at Gap Inc., this upscale retail store has over 600 store located internationally. Founded with a safari theme in 1978, it was purchased by Gap in 1983. Like their prone to do, the company revamped it and gave the store a more upscale image. Banana Republic, like it's sister stores, offers classic looks. Prices are comparable to J.Crew, which is most likely BR's strongest competitor. BR also features special capsule collections, including a Mad Men-themed collection and most recently, a collection by the recently deceased designer L'Wren Scott.
(Photo by Patrick T. Fallon/Bloomberg via Getty Images)