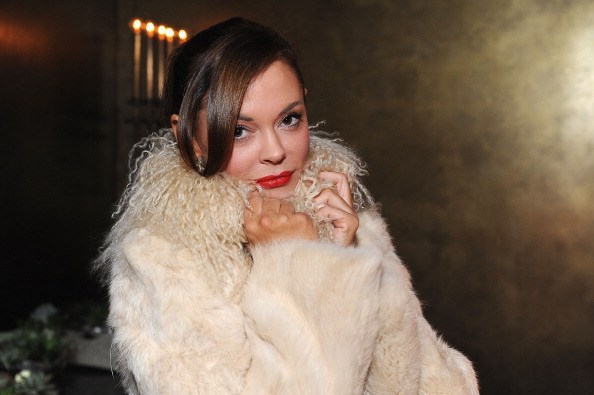 Now that winter is over it is time to clean out your closet. Most people store their winter wear until the temperatures drop again, breaking out the sundresses and maxis instead. It's not necessarily a fun task to take on when the weather is prettier every day, but it's necessary. Before you ball everything up and toss it in a drawer or the back of the closet, read these tips. Your winter clothes require some special care if you want to wear them again next year.
Silk
Silk is a very fragile material. Tossing it in a drawer or hanging it in a closet that's overly stuffed can actually cause the material to become ruined. You need to hang them in a closet in which they have an inch or so of breathing space on either side. They should be kept somewhere warm and dry and washed immediately after you wear them. This is not the type of material you can wash every so often. Sweat and other body oils will ruin the fabric if not washed properly.
Cashmere
The most important thing you need to know about cashmere is that you absolutely cannot hang it up. This material is so sensitive that it will lose its shape if you hang it up. Always store it in a flat drawer with plenty of space. Don't crowd it by shoving a bunch of other pieces in the same drawer and forcing the drawer shut with the satisfaction that you don't have to bother with it again until next winter. You'll ruin the shape and fabric.
Leather
Your winter boots are some of your favorite pieces (and who doesn't love a gorgeous boot?). Don't ruin them by storing them improperly. Do yourself a favor. Pick up a few pool noodles and cut them to the size of your boot. Shove them inside the boot so that they keep their shape. Now place the boot in the dust bag in which it came. You get bonus points if you kept the original box as well.
(Photo by Michael Kovac/Getty Images for Marni and H&M)