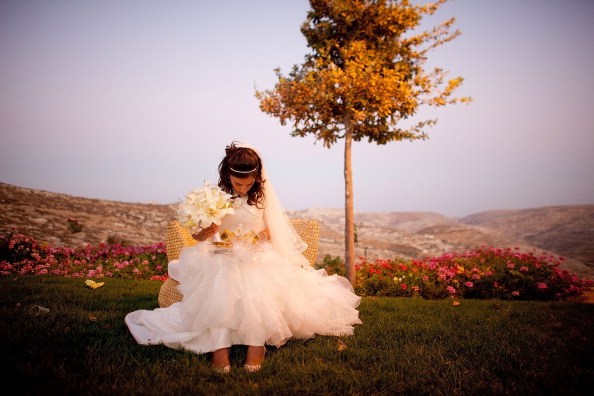 Rustic and shabby chic weddings are the biggest trend of the year, and many brides are opting out of the elegant and sophisticated look of modern weddings to go with a more country style theme. It's simple to create a shabby chic, rustic and country style wedding in terms of décor, but brides are asking how they can make their wedding dress match their wedding just a bit more. The answer is simple; so simple, in fact, that you won't believe you didn't figure out how to turn any of the wedding dresses you've been looking at into a gorgeous country-style dress.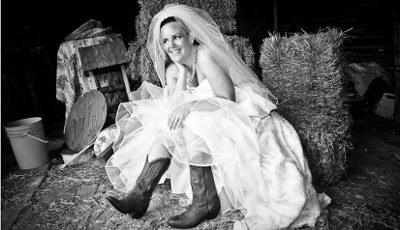 Add Boots
The simplest way to make any wedding dresses look more like country style dresses is with the addition of cowboy boots. And not only are they fun and rustic, they're also a lot more comfortable on the dance floor than those gorgeous heels. Find a pair with a fun color scheme and some unique features to make your wedding just a bit more special.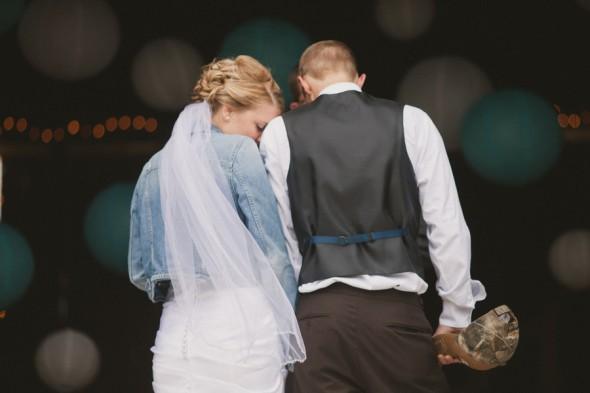 Add a Jean Jacket
Take your cue from rustic brides and add a jean jacket to your dress for a bit of country style fun. You can add a jean shirt with a big white skirt, wrap a brown belt around the skirt and tuck that jean shirt in and you have a gorgeous, chic dress that screams country. Or you can add a simple jean jacket on top to keep warm and still look like a stunning country bride.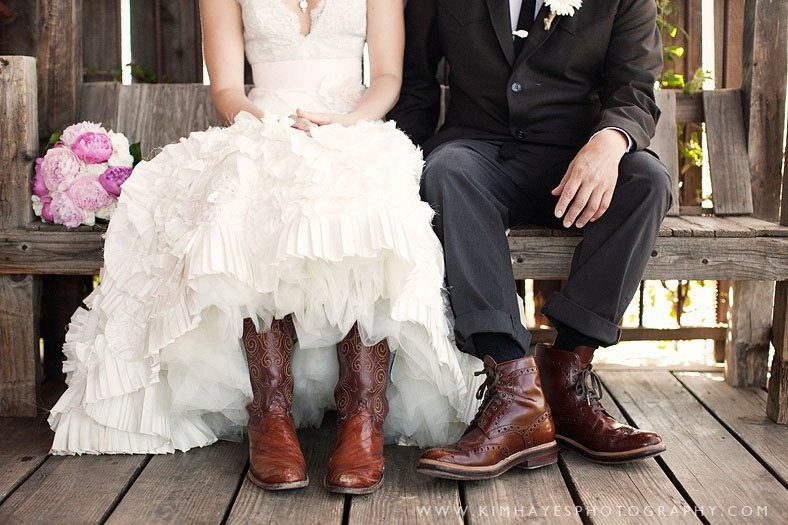 Go With Different Textures
A skirt that's mermaid style, full or A-line is going to look amazing with different textures on the bottom. Our favorite is a mixed combination of ruffles, tulle and lace. Combined, they add a touch of modern country to any skirt. Pair this dress with your cowboy boots and you have a winning combination that's going to have your guests wondering why you're not on the cover of a bridal magazine.
Photos by Facebook and Pinterest