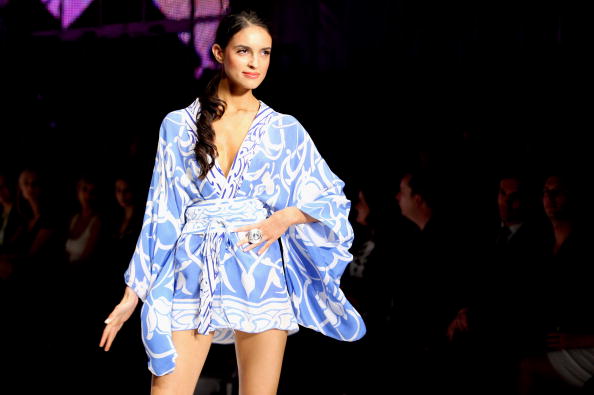 It's time to shop for your summer swimwear but before you do, stop and ask yourself if you're making some of the most common swimwear shopping mistakes. These mistakes, while common, can make you look less than great on the beach. This can affect your confidence, your appeal and your ability to relax and enjoy. So take a minute and check this list to see if you need to change up your swimwear shopping habits.
Take Your Time
Do not walk out of a store – ever – without trying on the swimsuits you're going to buy. If they don't fit correctly, they're not going to look good. You need to ensure that your swimwear not only fits, but that it fits properly. Ill-fitting swimwear can actually cause you to look bigger than you are, saggier than you are and overall unhappy with your appearance.
Do the Bend and Snap
When you're in the dressing room, make sure you do some bending maneuvers to ensure that your suit fits properly in all the right places. A swimsuit that rides up when you walk or sit might not be comfortable to wear in public. After all, you don't want to spend the summer removing your bottoms from your bottom in public.
Fabric Counts
If you're not checking to see what fabric your bathing suit consists of, you're buying the wrong swimwear. Cheap, poor quality fabrics wear very quickly, making it impossible for you to wear it long. You'll end up shopping for swimwear much more often if you do not check the labels and ensure what you're buying is quality stuff.
Wear a Thong
It's not something you might think of, but you have to wear your bottoms when trying on swimwear. So, wear the right kind of underwear beneath them to get the best view of the swimsuit as its on your body. Big panties will make this difficult for you.
Photo by Graham Denholm/Getty Images