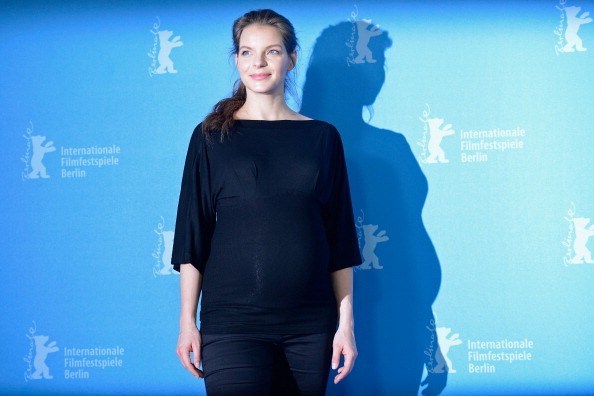 Dressing a baby bump does not have to be something that makes you feel poorly about yourself. The weight you gain while pregnant is not fat; it's necessary. Of course, the best way to ensure good health is to eat a healthy diet and get some moderate exercise (speak to your doctor about this, please) so that you don't gain too much weight and put yourself and your baby at risk. The good news for expectant moms is that dressing your pregnant body is more fun than ever with the beautiful maternity clothes in some of the best stores. Of course, it does not matter what you wear if you don't wear it the right way, so we have some tips and advice for you on how to dress your baby bump. Maternity fashion is something I'm a bit of an expert on given the fact that I've dressed three of my own bumps (one of those bumps was a twin bump) so I know where to shop, how to get the most for your money and how to buy things you can wear again.
Think Maxi
If you want to dress your bump, go with maxi dresses. It's the perfect solution because you can purchase these gorgeous dresses in your regular size and they will expand with you as your stomach grows. I did this with both my first pregnancies all the way through, and almost all the way until the end with my twins – and I wear an XS and they grew with me. If I can do it, anyone can do it.
Consider Length
What I said about maxi dresses goes for all dresses with an empire waist, as well as wrap dresses. The only  issue with above the knee dresses not designed for maternity use is that they will eventually become too short. As your pregnancy progresses and your stomach continues to grow, the hemline will get a little short, a little shorter, a little shorter. Eventually, it might be too short to wear. Just keep that in mind so you know when it's time to move on from those dresses.
Shop the Sales
When it comes to maternity clothes, saving money is key. You're not wearing them long, but you don't want to look awful. Our recommendation is to shop the sales. Nordstrom, A Pea in the Pod, Motherhood Maternity, Destination Maternity and Old Navy all have great maternity clothes (Old Navy maternity clothes run very large, and I would highly recommend you always choose a smaller size than you normally would). Buy them on sale. The sales are usually really good, and that means you get more for your money. And then do yourself a favor and trade your clothes with your friends. You all get new maternity clothes and you all get to know yours went to several good causes.
Photo by Clemens Bilan/Getty Images