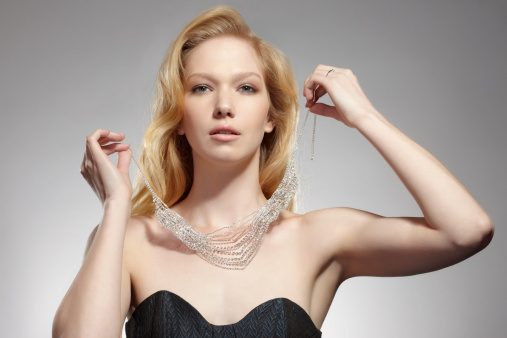 Ever wish you could have a rotating collection of jewelry, bags, and sunglasses, with new things to choose from constantly? Do you miss the feeling you used to get when you would find your new DVD arrive in the mail from Netflix? Thanks to Rent the Runway, you won't have to miss that feeling anymore and you can have that accessories dream come true.
For a monthly fee of $75, subscribers to Rent the Runway Unlimited can select three designer accessory items to rent at a time, which they can return at their leisure. Simultaneously, you can browse the selection of items and queue your favorites. Once you feel tired of using that Clare Vivier clutch or rocking those Balenciaga sunglasses, you send them back and RtR will send you the next two items from your queue.
Rent the Runway, which is a one stop shop for renting dresses and accessories by famous designers, has raised $54.4M in venture funding since launching in 2009. It used to be used mostly for special occasions but has since become a resource for dressing women in their day-to-day lives. R+R has also recently had a major expansion in brands and products, adding 75 new designers just for the Unlimited service. This new Netflix-for-your-wardrobe service provides jewelry, handbags and outerwear, basically everything but dresses.
This is something that website Bag Borrow or Steal has been doing for ten years – renting out designer bags on a month-to-month basis. But Rent the Runway Unlimited may become a serious competitor, as it offers more than just handbags and is cheaper than most of the rentals available on Bag Borrow or Steal. At the moment, Rent the Runway Unlimited doesn't have as many hot-ticket items as BBS, but brands being offered by R+R include Clare Vivier, Elizabeth & James, Pamela Love, Eddie Borgo, Moschino, and Balenciaga. But one can imagine that, with success, the line will expand it's options even further.
(Photo courtesy of Getty)