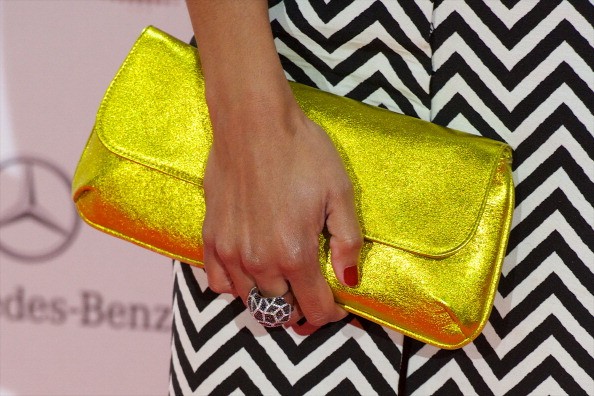 We all thought neon colors went out of style back in the early 90s, but it seems they're making a comeback. So far it seems the hottest neon hues are a little less offensive than they were in the past, but they're still not meant to be worn all together. If you're jumping on board with the hot neon trend of the moment, go for it; just remember to tone it down enough that you don't blind your friends.
Yellow
It's probably the hottest neon of the moment. The kind of yellow we're talking about is the kind of yellow that stops traffic. It's bold, bright and vibrant. It also looks amazing paired with black, white and navy. If you're not brave enough to wear vibrant yellow clothes, maybe you should start with a shocking yellow handbag or pair of pumps.
Fuschia
This bold version of pink is all the rage right now. You can wear it to the beach, at work, and at night. Some of the hottest pink items at the moment are little fuschia dresses perfect for a night on the town when paired with nude or black accessories. Bold pink also makes a great fashion statement when you buy it in jewelry.
Bright Green
Bright, neon green is hot right now. Think about this; a pair of neon green shorts with a black tunic, sandals and a hat. It's the perfect daytime casual look. Bright green clutches are a great look for evening. It provides a pop of color without making you look like you glow in the dark.
Neon Blue
It's a vibrant hue, but it's one that looks good on just about everyone. You're seeing it these days on everything from tennis shoes to handbags to statement necklaces. Don't shy away from this luxe color; it's both flattering and fashionable.
(Photo by Carlos Alvarez/Getty Images)