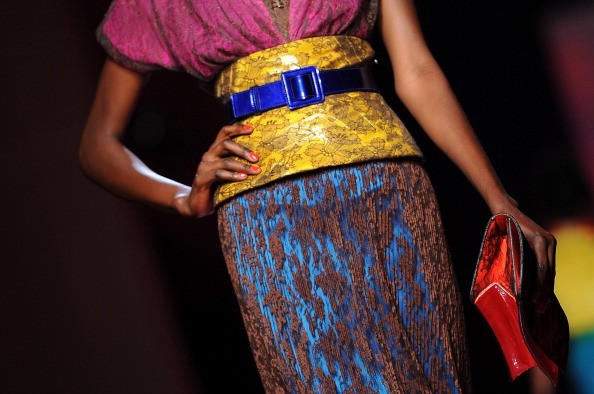 Most of us want to know what styles are in fashion this season, but few of us ever think to ask what fashions are so out of style they should be donated immediately. Some of us sometimes (thankfully not often) make the mistake of wearing something we love, but that just isn't in style anymore. While I'm not a trend advocate (I prefer the timeless and classic) it does help to know what styles are so dated they don't do anything for your appearance. These three should get you started.
Round Toes
Unless you're wearing a ballet flat – which is great with a round toe – avoid heels with rounded toes. They do nothing for your legs. Your shoes are supposed to have great style, yes, but they're also supposed to flatter your legs, and round toes do not elongate legs; they shorten them, which is not a good look for anyone.
Shoulder Pads
This is a style that went out so far back in the 80s it shouldn't even register on anyone's fashion list anymore. However, the shoulder pad tried (and failed, thankfully) to make a comeback a few years back and some women have forgotten to forget it. Shoulder pads are not (ever) flattering, stylish or worth wearing. The only thing a shoulder pad does for your shoulders is make them look larger than they are and no woman wants to look like she's trying out for the football team – unless she is trying out.
Neon Yellow
This was another big 80s trend that tried to make a comeback. A few seasons ago everything was neon yellow. Coincidentally, this happened to be the same season many men and women began wearing oversized sunglasses both indoors and out (coincidence, I think not). The neon yellow trend is out and it wasn't good when it was in.
(Photo by Pascal Le Segretain/Getty Images)