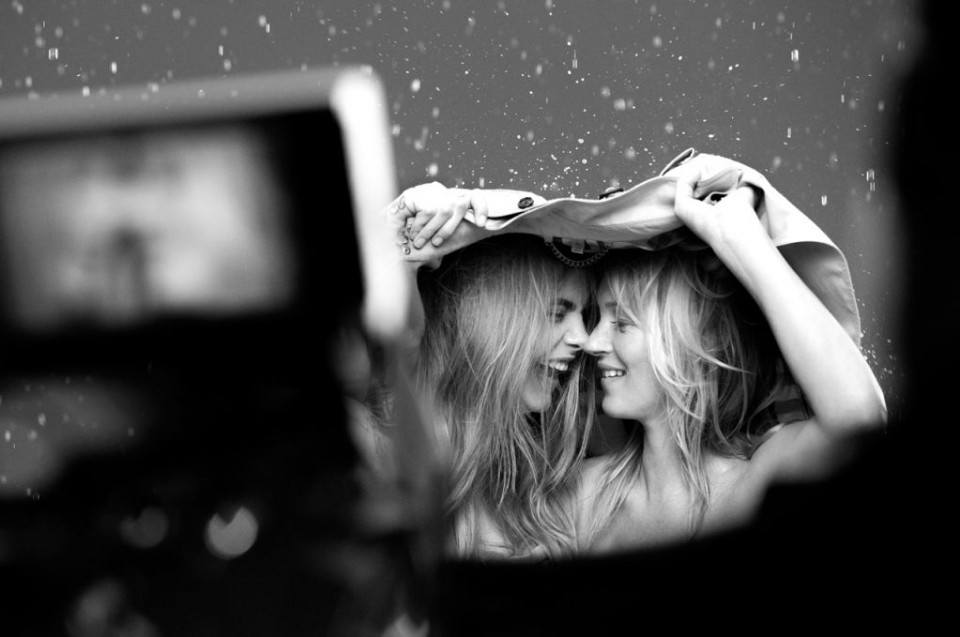 This is a match made in fantasy-model-pairing heaven. Current IT girl model Cara Delevingne and IT girl model of the 90's (and for all eternity) Kate Moss have teamed up for the new Burberry ad campaign. Kate Moss is, without a doubt, one of the most iconic, legendary models to ever walk the Earth, and at the rate singer/actress/model Delevingne is going, she is on her way to being added to the same roster. They are both the London IT girls of their respective generations and the two of them together is too good (looking) to be true!
Burberry is about to release its most buzzed-about fragrance to date later this month. My Burberry is reportedly inspired by "a London garden after the rain." Sounds dreamy. To honor the fragrance, the brand tapped the U.K. models to be photographed together in classic Burberry trench jackets, just what one pictures as the outerwear of choice for the "My Burberry" woman who is in that London garden in the rain.
The models also look like best friends in the photos, which show the two of them hugging each other close, laughing, and whispering in each other's ears while playfully spritzing each other with the new scent.
The Chief Creative and chief executive officer of Burberry, Christopher Bailey,  explained in a release that the fragrance is meant to be "the true embodiment of our brand, in scent, in design and in attitude." It even reflects the classic Burberry trench in its honey-like coloring. Bailey created the scent in collaboration with perfumer Francis Kurkdjian.
Burberry has openly discussed it's plans to build its beauty category, and the launch of My Burberry is a significant step in this growth. To coincide with and celebrate the release of the fragrance, Burberry will roll out a capsule collection of My Burberry ready-to-wear clothing and accessories, as well as a signature line of cosmetics for nails, face, eyes, and lips, all of which are inspired by the trench coat.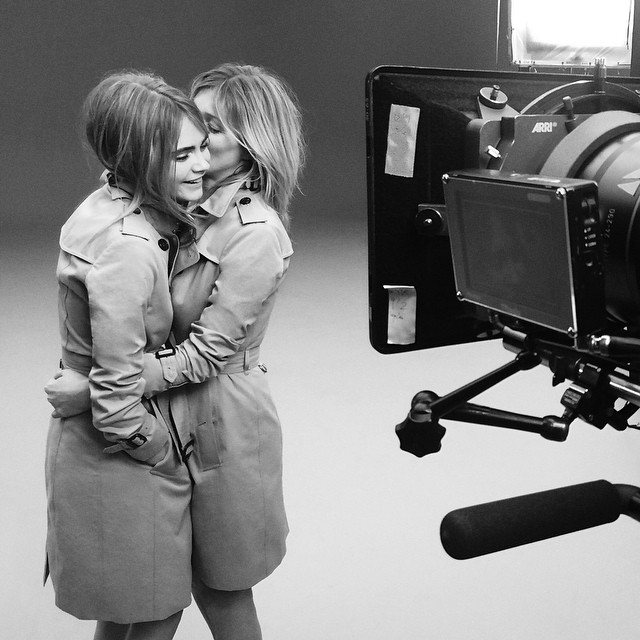 (Photos courtesy of Instagram)