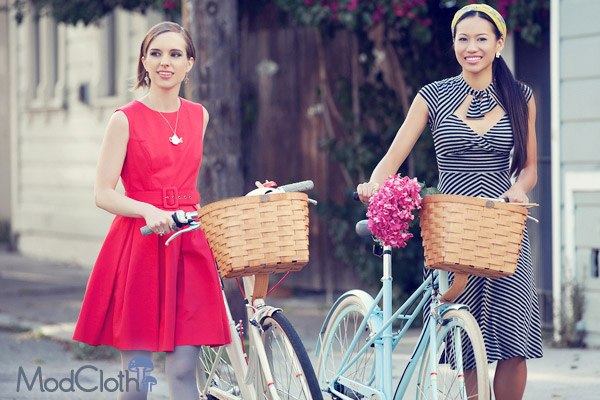 Well, isn't this refreshing news. Modcloth, an American online retailer specializing in vintage, vintage-inspired, and indie clothing and accessories, has become the first ever fashion company to sign onto the Heroes Pledge for Advertisers. The Heroes Pledge is a petition started by citizens who are encouraging the Truth in Adverising bill, which demands that advertisers be honest and clear about their photoshopping practices.
The Heroes Pledge asks advertisers to "do [their] best not to change the shape, size, proprotion, color and/or remove/enhance the physical features, of the people in [their] ads in post-production. If images are photoshopped, the Pledge requests that the image be labeled, making the fact that alterations have taken place clear and obvious. ModCloth's CMO, Nancy Ramamurthi, feels that the Pledge's mandates fits perfectly with the ModCloth's company philosophy
"We don't have professional models on our site and we've been doing this since 2002," she told Fashionista. "We've never been a company that has misrepresented or altered the photos of our models, we've had hundreds of independent designers all produce clouting on our site and we've really worked hard to ensure they're for women of all sizes."
It was ModCloth that actually reached out to a Truth in Advertising lobbyist, Seth Matlins, who has been pushing the bill since 2010. 'We don't have professional models on our site and we've been doing this since 2002,' Ramamurthi told Fashionista. So moving forward, ModCloth will label any images of models whose appearance has been modified during the Photoshop process. It will be very interesting to see which retailers follow suit.
(Photo courtesy of ModCloth.com)