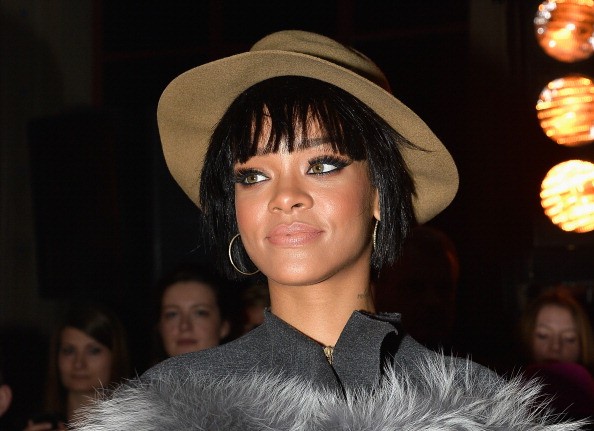 The Council of Fashion Designers of America announced earlier this week that pop superstar Rihanna would receive the Fashion Icon Award at the 2014 CFDA Fashion Awards ceremony. They could not have picked a better person to receive this honor. Rihanna always looks flawless, which is especially phenomenal considering the singer has tried more different looks than almost anyone.
Ri-Ri's style is fresh and daring and she isn't afraid to try out looks or pieces that other people may not dare or care to (hello, fishnet face mask!). She dyes her hair and its texture as often as most people change underwear, and is most famous for having blonde, black, and fire engine red locks.  The singer carries herself with such confidence, sensuality, and sex appeal that she can't help but wear clothes immaculately. On top of awarding her for incredible sense of style, love of fashion and her deep respect for it as an art form, the CFDA's  announcement said she would be honored "for her contributions to the fashion industry as well as her philanthropic partnership with the M.A.C. AIDS Fund's Viva Glam campaign."
Rihanna's latest looks are topped with a blunt black shoulder length bob with matching bangs, as seen at last month's Paris Fashion Week. Rihanna turned up at the fashions show for Chanel, Lanvin, Christian Dior, Comme des Garçons, Jean Paul Gaultier, Givenchy and Stella McCartney, which is no surprise as she is a fashion industry darling and one of designers' leading ladies. It is no one's surprise that she is being honored for her fantastic style and other fashion-related endeavors.
Recent recipients of the Fashion Icon Award include Lady Gaga, Johnny Depp, and Iman.
The CFDA Fashion Awards ceremony will be held on June 2 at Lincoln Center in New York City. The show will be hosted by the film director John Waters.
Let's soak in some of Rihanna's legendary street-inspired style. And because she is photographed so often for being so fabulous, these are just looks from this past winter alone!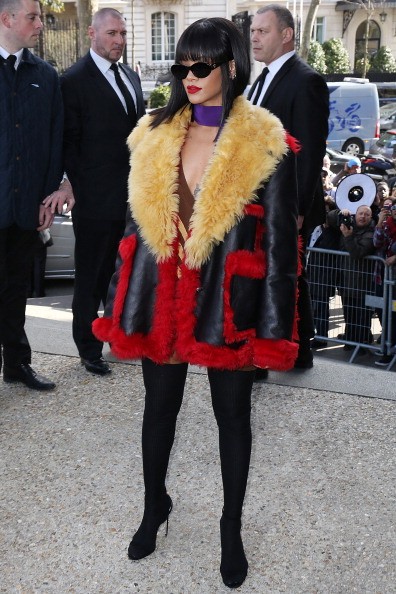 (Photo by Pierre Suu/Getty Images)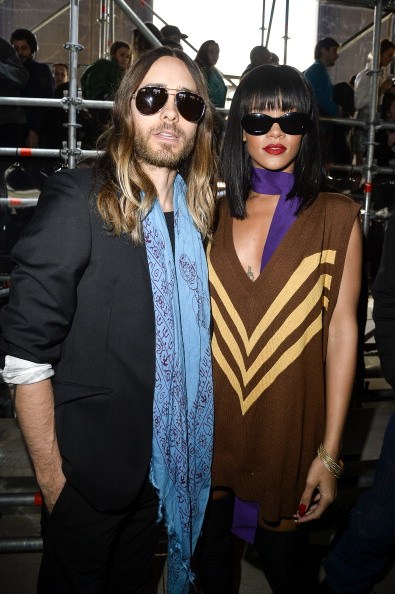 (Photo by Pascal Le Segretain/Getty Images)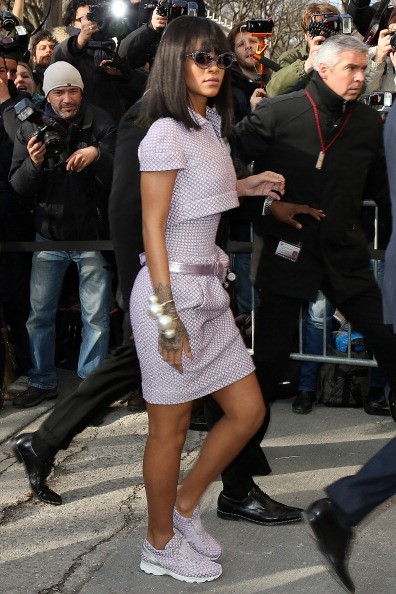 (Photo by Pierre Suu/Getty Images)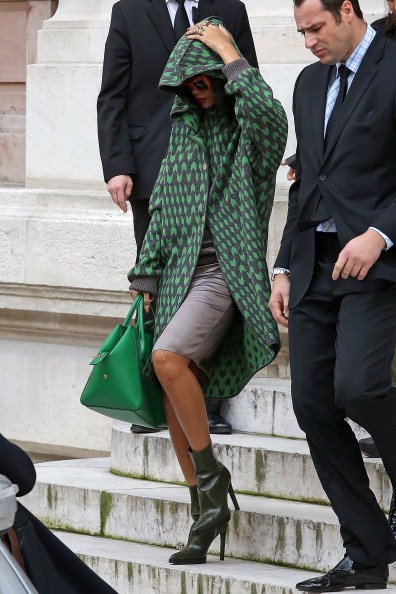 (Photo by Pierre Suu/Getty Images)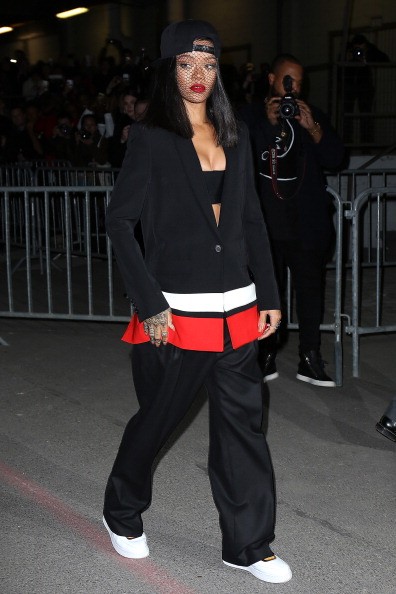 (Photo by Pierre Suu/Getty Images)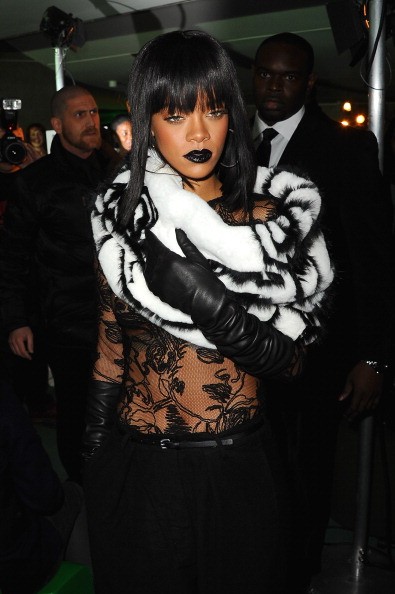 (Photo by Francois Durand/Getty Images)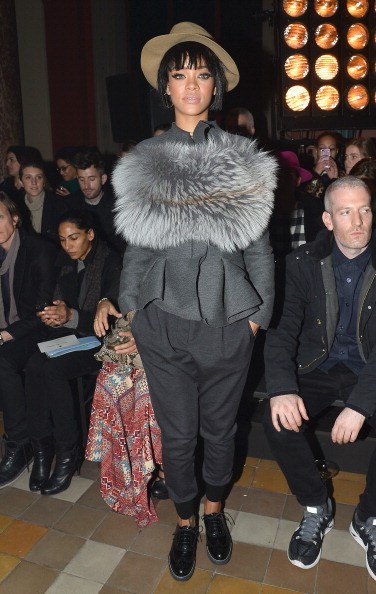 (Photo by Pascal Le Segretain/Getty Images)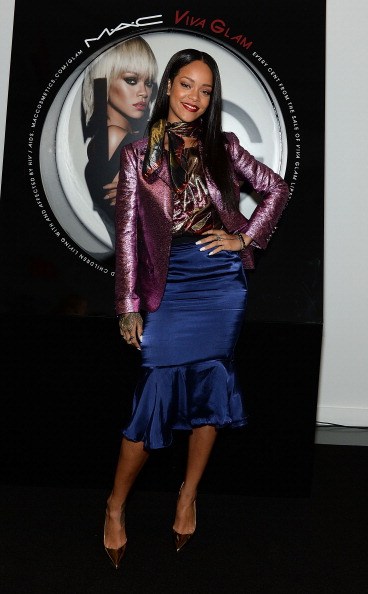 (Photo by Dimitrios Kambouris/Getty Images for MAC Cosmetics)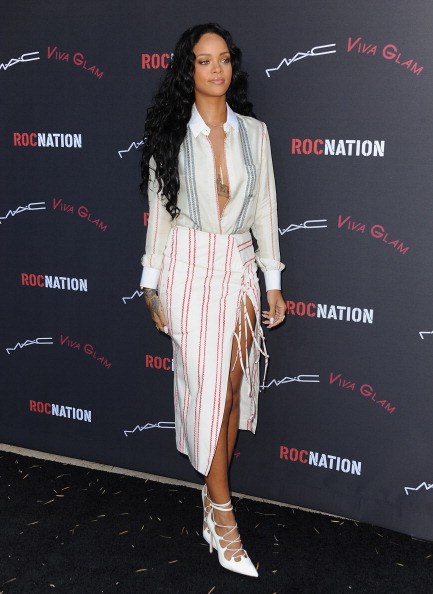 (Photo by Angela Weiss/Getty Images)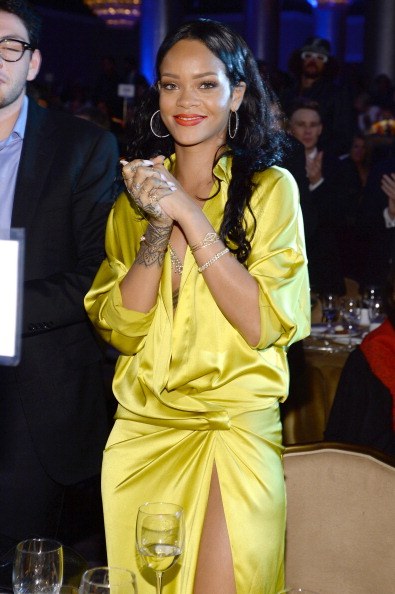 (Photo by Larry Busacca/Getty Images for NARAS)
Lead Image Photo by  Pascal Le Segretain/Getty Images