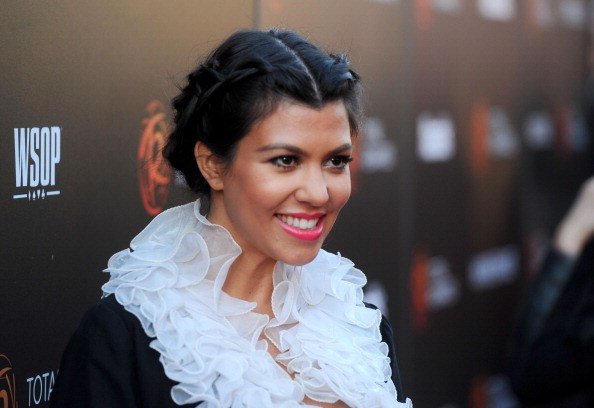 Kourtney Kardashian is the eldest of the Kardashian sisters, and she's perhaps the one who keeps to herself more than any other. She's involved in a long-term relationship with Scott Disick, and the two have two children and one on the way. The gorgeous reality star is always honest and open with her feelings, but she's also much more of a homebody than her limelight-loving sisters. She's also the most stylish of the pack. While Kim Kardashian's maternity style had the world raising a collective eyebrow in conjunction with a sad shake of the head, Kourt's maternity style is all gorgeous, all the time. Here are three great lessons expectant mothers can learn from Kourtney Kardashian's maternity style.
Love Your Body
Kourtney is petite, pretty and fierce. But she's also fine with showing off her growing bump whether it's in a form-fitting dress or a barely-there bikini. She's not ashamed of her growing body. In fact, she's said on numerous occasions she's quite proud of it and that she loves being pregnant. She recognizes that the changes to a woman's body that stem from pregnancy and birth are the sign of a miracle, and that means they're worth embracing.
Wear What Feels Good
Kourtney Kardashian has a gorgeous maternity style, but it's not unusual to see her wearing something completely different today than yesterday. Sometimes she's feeling a fitted dress and heels for as trip to the doctor or store, and sometimes she prefers leggings and a tunic with flats. She doesn't dress a certain way because she feels it's more appropriate. She wears what feels good, what she's in the mood for, and she rocks every second of it.
Don't Be Afraid
Being pregnant doesn't mean you have to forgo high heels or pretty dresses. Sure, you have to be a bit more careful walking in heels so you don't fall down from the added weight, but Kourt shows all expectant moms that being pregnant doesn't mean you have to stop being gorgeous and fierce. If you're in the mood for a fitted dress and some sky-high heels, then go for it. Your doctor might not love it, but sometimes you have to dress up to make yourself feel gorgeous and confident. Kourtney Kardashian is a gorgeous example of just how good anyone can look when expecting a baby.
Photo by Michael Buckner/Getty Images for Caesars Entertainment