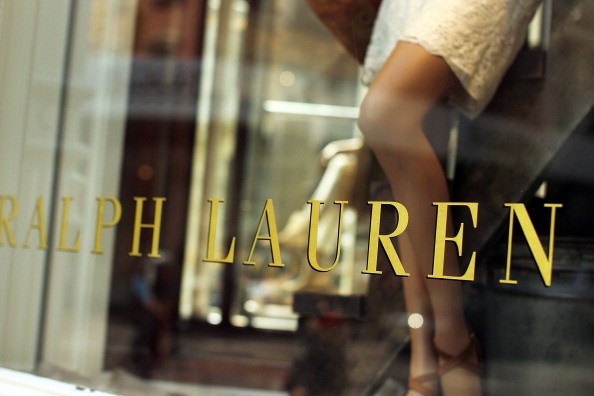 Ralph Lauren is one of the most upscale and popular designers of this generation – and generations past. His designs are preppy, elegant and always chic. Since fall is officially here, we thought we'd take a look at the best shoes from the Ralph Lauren fall collection. Of course we are talking about boots. It's time for skinny jeans with boots over the top, boots with dresses and even with leggings and tunics. Bring on the boots – these are the least expensive, but nicest Ralph Lauren collection this fall.
Suede Verla Bootie – $139
You can get these gorgeous booties in brown or cognac, and they're oh-so-luxe. They are supple and elegant, and the suede is perfect for a dry fall day. They'll look great paired with skinny jeans and a blazer, a dress or even with leggings and an oversize sweater. Pick these up in cognac to make them work with more of what you already own.
Leather Marla Riding Boot – $159
Available in black and brown, these are gorgeous leather boots. They're designed to hit just below the knee, and they feature a buckle design along the ankle. They zip up the side so they're easy to wear. They're best paired with leggings and a tunic or skinny jeans and a sweater or other stylish top.
Jacqui Chain Riding Boot – $249
You'll love these gorgeous riding boots with a zipper detail on the side as well as a buckle detail along the ankle. They are riding boots, which are the trendiest boot of the moment. They come in cognac, black and dark brown, so you're certain to find a pair that will fit your biggest boot needs this fall.
Leather Vallerie Heeled Boot – $269
Sometimes you need a boot with a good stiletto, and these will do it. The heel is thin and it's 3 ¾ inches tall. These gorgeous boots are available in black and cognac and will pair well with jeans, both skinny and flared as well as a dress. They're a bit dressier than flat boots, so you'll want to save them for a special occasion.
Suede Lace-up Bootie – $395
These are gorgeous. They're featured with a platform, a thick heel and a chic tie detail. The heel is five inches and the platform is an inch-and-a-half. These are more casual than other booties because of the suede fabric and the thick heel, so they can be rocked with jeans during the day as well as dressed up at night.
(Photo by Spencer Platt/Getty Images)