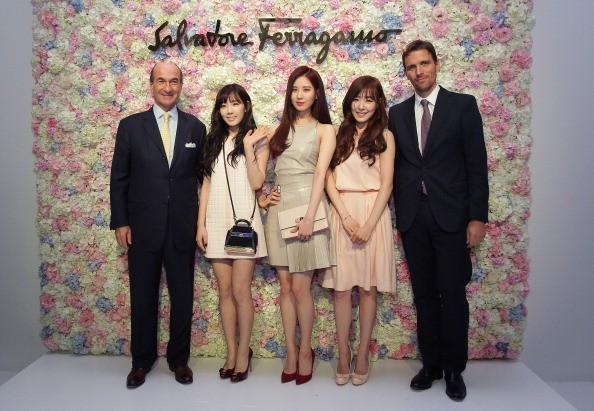 What is Korean fashion? The answer is not all that simple. We could say that it's the fashions the women from Korea wear to really break it down for you, but it's still too general. However, it is the truth. That's precisely what Korean fashion is, and that's what it will remain. But we can also tell you that Korean fashion is something that's more prevalent in the states than many women realize. You might think that your own sense of style is highly Americanized but, in fact, we have derived many of our current fashions from across the world. The women of Korea might not have the same lifestyle as American women, but they do have a great sense of style. Most of what you wear today is inspired, in some way, by the fashionable women of Korea. We'll tell you precisely how.
Scarves
Sure, they're great for cold weather and people all over the world wear them. But the way many American women wear scarves is much more casual and fashionable than just as a means of staying warm in the winter. In fact, most of the women who wear them wear them paired with tees and other items that are casual. This comes straight from Korea.
Baggy Tees
You thought you were just having a lazy day wearing a somewhat baggy tee with a fun saying or slogan on the front, but the Korean women are the ones to credit for this style. It's common to see a woman in Korea wearing a slogan tee with shorts, boots and a scarf. A skirt, pants or anything in between. They're considered a fun style there.
Feminine Skirts
We love, love, love the gorgeous skirts that are so fashionable today. Fitted, high-waisted and slightly flared as they go down and hang beautifully just above the knee. We love them; and we have the Koreans to credit for this feminine fashion. The women of Korea are notoriously feminine, and we love that we've fallen so in love with this simple, feminine, beautiful look.
Photo by Chung Sung-Jun/Getty Images for Ferragamo