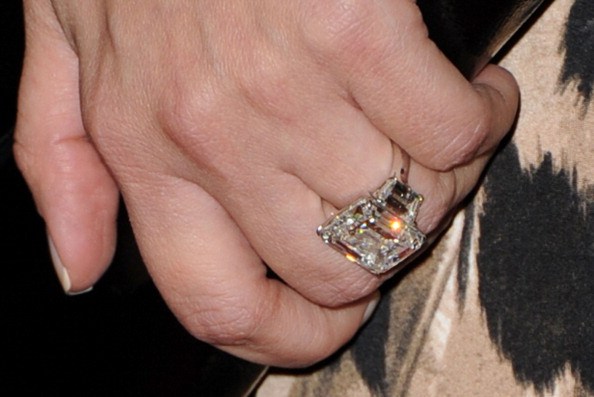 Vintage has never been more appealing, especially in terms of engagement rings. Vintage-style rings are chic, elegant and absolutely classic; and the woman in your life is going to love the fact that her ring doesn't look like just any other ring on the fingers of her girlfriends. Vintage-style rings are to-die-for, but many men aren't sure what qualifies as vintage, how to find a perfect vintage engagement ring or even if the woman he wants to marry is interested in a vintage-style ring.
Popping the question is exciting and terrifying enough without the added stress of finding the perfect ring. Since men don't know everything (don't worry fellas, neither do women), it's always helpful to have a bit of insight and a little expert opinion when it comes to engagement ring shopping. We have just a few rules and tips and suggestions that might help you find the perfect ring, and feel just a little bit better about the entire process.
Consider Asking for Help
If you know your fiancé-to-be is interested in the vintage style ring or you have no idea what kind of ring she'd like, ask for help. Did you know that 65% of brides-to-be help their future husband pick out their ring? If you're a bit more traditional and don't want her involved in the process, ask her friends, sister, mother, whomever for a bit of help. They can probably tell you right off the bat what kind of ring she likes, what she wants and where to look. It makes your job much easier.
Know Your "C"s
Color, Cut, Clarity and Carat; know them and love them. Many men make the mistake of thinking that all that matters is the size, but it's not the truth. Women (most of us, anyway) prefer a smaller diamond that is perfect (color and clarity) than a diamond that's much larger and less perfect. Ask a diamond expert, look it up online, know your budgets, and know your love; these things will make this process that much simpler.
Know Your Periods
No, that doesn't sound right, but that doesn't make it any less important. If you're going for a vintage look, know your periods. You must know the difference between art nouveau and retro, Georgian and Edwardian and everything in between. This is going to make the hunt for the perfect ring all the more enjoyable and simple, and you'll be sure to find what you want when you know these things.
Most importantly: Stay within your budget. We don't know what your love wants to wear on her finger, but we do know she doesn't want to start her happily ever after with a man thousands of dollars in debt over a piece of jewelry – ya know?
Photo by Jason Merritt/Getty Images