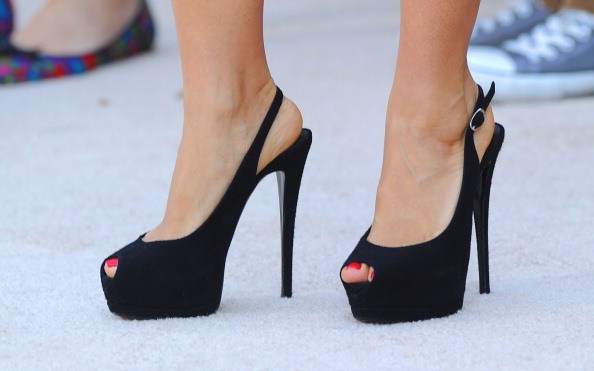 Fashion from the 1940s was fun and flirty. This was the time when women's hemlines became shorter and women began to dress in a more darning manner. Many assume this was the woman's way of finally asserting a little independence and making it clear that she's a clear thinker who can dress how she likes, but that's not quite the truth. The actual truth is that fabric became smaller to make smaller clothes to cut down on the cost of fabric. There was a war, a depression, and a lot of other unfortunate events going on then or before then that was causing changes in all aspects of living, women's clothes included. This did, however, change the face of fashion. It was a time in which silhouettes became trimmer and slimmer, and interest in a woman's legs became more apparent. Today we add a bit of interest to our clothing by throwing in a touch of the 40s when we get dressed. If you're not sure how to add a bit of 1940s fashion to your wardrobe, we can give you a few tips.
Wear Peep Toes and Wedges
Many materials were difficult to come by during the war in the 1940s, which meant many designers made it a habit to make shoes that used less material. For this reason, they chose to create wedges and peep toes that used less material. So adding these things to your wardrobe is automatically going to add a bit of interest to your outfit straight from 1940.
Use Bold Makeup
Because clothing was a bit plain in the 1940s thanks to the war and the difficulty in obtaining materials needed to create the same type of clothing that was so popular in the 30s, women turned to their makeup for a bit of interest. It was then that they made the decision to use bold, beautiful makeup that we love today.
Wear Glasses
If you own a pair of horn-rimmed glasses, you are already rocking your 1940s fashion. These frames became popular in 1947 after they were introduced. They go in and out of fashion as the years and the styles change, but they're always flattering.
Photo by Jason Merritt/Getty Images