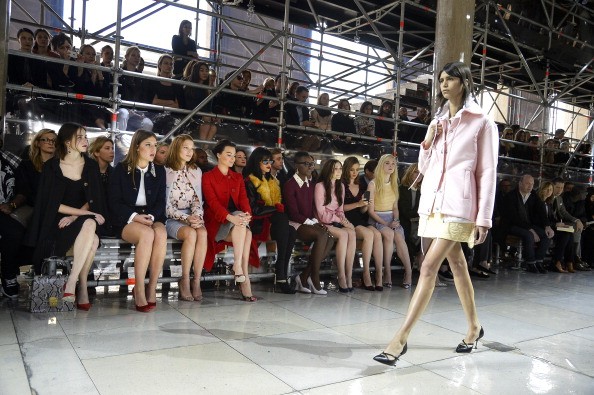 French women are so chic and elegant, and they have the best sense of style. They're not afraid to take risks and dress how they want without fear of what others think. They are confident in their bodies, they have that amazing accent and they're just always so elegant and beautiful. We love the French. And we love to dress like them. This season our motto is to dress more French (and eat fewer French fries) so that we, too, can feel and look as good as these beautiful women. Since we can't sound as exotic and beautiful as they do (despite our best efforts) the best we can do is mimic their sense of fashion, which is why we're completely ripping off inspiration from French fashion to use here in America. If you're interested in being chic and gorgeous (and you are), here's how to do it courtesy of the French.
Wear a Black Blazer
So chic and elegant, you can pair it with anything from jeans and a tee to a dress to shorts and wedges. You can wear a chic black blazer with anything so long as you have just the right one. We love one that's elegant and edgy, but fitted enough to look feminine and sexy.
Go for Less
The motto less is more really is something the French take into consideration. Ditch the armful of bangles and save yourself. The less you wear in terms of accessories, the better as far as the French are concerned. It's all about minimalistic appeal and simple glamour.
Love the Ballet Flats
We love ballet flats here, but they really, really love them in France. It's more common to see women on the street wearing ballet flats and boyfriend jeans with oversized tees and blazers than anything else, and it's because they are chic, practical and comfortable. And we aren't afraid to say we can totally get on board with that. And also….let's add some oxford flats in here as well.
Photo by Pascal Le Segretain/Getty Images