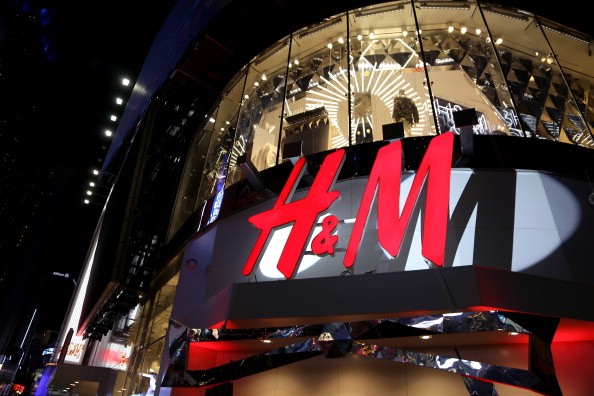 If you have never had the luck to visit an H&M, try to imagine a mecca of affordable, well-made, and fashion-forward clothing for women, men, and children. Accessories, bags, and shoes fill every available surface, only increasing the likelihood that you will lose hours at this place. If you've never been to an H&M store, run, don't walk, to the closest one immediately. It's that great.
Another reason to like the store/brand? Of all the high street retailers, H&M has, at least publicly, appeared to be the most actively dedicated to sustainability. In addition to a recycling program and the usage of organic cotton, H&M's latest collections are both eco-friendly. The Conscious collection is an ongoing range of pieces made from materials like organic cotton, hemp, Tencel, and recycled materials. The second, Conscious Exclusive, is a new line of sustainable fashion designed in collaboration with design think tank Ever Manifesto.
Conscious Exclusive features more dressed-up and dramatic pieces of the two collections and is inspired by the bohemian style and flamenco dancing (ex: a fancy matador-style bolero jacket). The designs in this exciting collaboration are made from high quality materials like Swedish organic leather and mulberry tree-cultivated silk. Exotic!
Reportedly, some of the fashions are a bit costumey (or maybe you want to look like a matador?), but there are also  some gorgeous, feminine pieces, such as a girly pink silk bib dress and floral navy midi-dress with '50s silhouette, modeled below on supermodel Amber Valleta, 39. I personally love, love that navy dress. Stunning. That asymmetrical hemline is to die for. The accessories are also supposed to be fabulous, including a perfect pair of backless oxford shoes, detailed open-toed block heels, and handbags that appear much more expensive than their affordable price tags.
H&M tapped Valleta, the beautiful model/actress, to front the campaigns for both of the two lines. The collections will hit H&M stores and online April 10, 2014.
(Photo by Anna Webber/Getty Images for H&M)