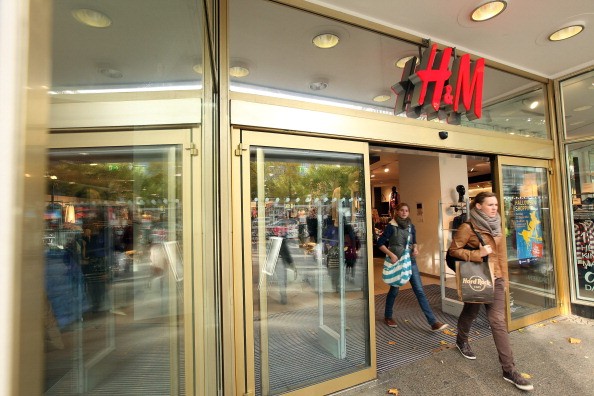 Spring has been good to megabrand retailer H&M, which has 3,200 stores in 54 countries.. The retailer announced Wednesday that store sales have risen 20 percent in the second quarter of 2014, growth it attributes to specific collections that customers enjoyed and appreciated. Overall, H&M and its sister brands, Cos, & Other Stories, Monki, Weekday, Cheap Monday and H&M Home, brought in a profit of almost $900 million.
And the product offering is expected to only get better moving forward, especially when it comes to footwear. Store CEO Karl-Johan Persson said in a statement that H&M is stepping up its shoe game for the fall, launching "an extending and improved shoe range for women, men, teenagers and children" in select stores in nine countries. H&M currently offers some shoes at any given time but it is not a well-known or major portion of the store, compared to its competitor Zara, which has shoes scattered everywhere throughout the perimeter of its stores. And that is working well, as Zara is currently beating H&M by a lot when it comes to shoes.
H&M is also planning on growing into eight to 10 new online markets over the course of the next year, with plans to open e-commerce sites for Spain and Italy this fall, with China following afterwards. H&M online? That is fantastic!
Other exciting news for H&M? Alexander Wang will be creating a designer collaboration with H&M,  to be released November 6, 2014 to a select 250 stores across the world. Wang joins the list of huge fashion designers who have done exciting and well-receiving H&M collections, including Karl Lagerfeld, Stella McCartney, Roberto Cavalli,  Marni, Lanvin, Versace, and Isabel Marant. These collections have provided normal shoppers who try to buy affordable clothes with the opportunity to dabble in designer duds, which is totally awesome.
(Photo by Adam Berry/Getty Images)