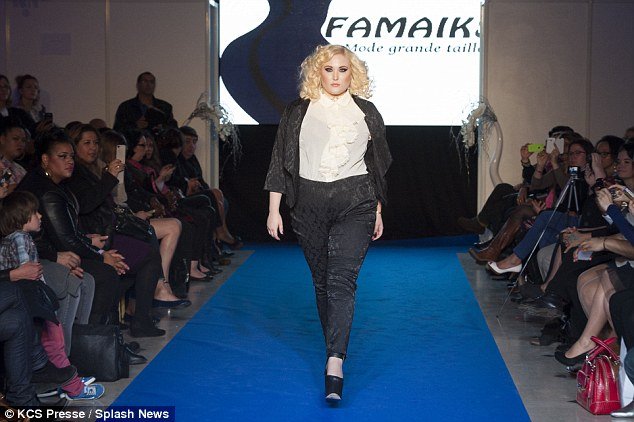 Hayley Hasselhoff, daughter of Baywatch legend David Hasselhoff, is a plus-size model and designer of her own plus-size clothing line. Hayley looked beautiful as she strutted her stuff down the catwalk during Paris' Pulp Fashion Week this past Saturday. Pulp Fashion Week is France's way of celebrating plus size fashion and the beauty of women of all shapes and sizes.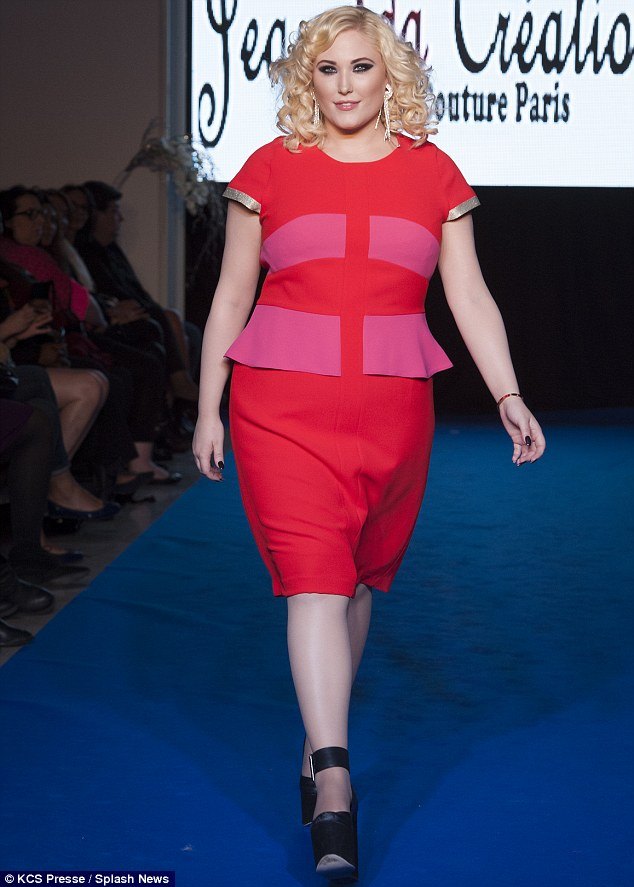 The 21-year-old, who is also an actress, wore numerous looks during the second annual plus-size fashion event. She beamed as she walked the runway in a vibrant red and pink peplum, and looked more model-serious while rocking a black jacquard suit with a ruffled off-white silk blouse and a glamorous, corset style gown. At one point, Hayley wore a candy-printed flared dress. The looks were varied but all flattering and interesting.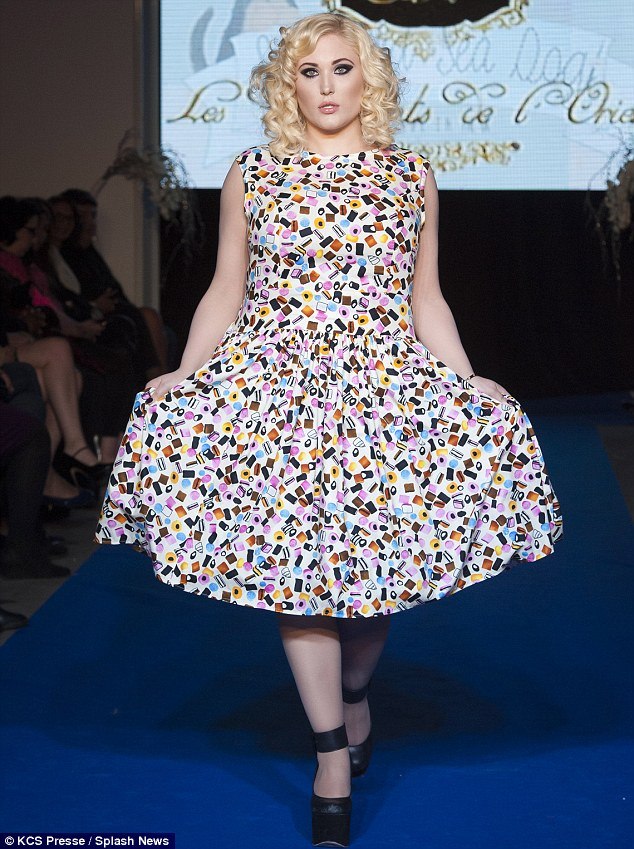 Hayley spoke to the Huffington Post during London's Plus Size Fashion Weekend in February regarding her modeling career. "Calling it 'plus size' doesn't do it justice," she said. "It's about women with curves, and women of all shapes and sizes. I just hope one day (events like this) will get the same respect."
Hayley starred as Amber on the ABC's Huge, which ran for one season in 2010, as well as her family's short -lived reality series The Hasselhoffs.
(All Photos Courtesy of KCS Presse/Splash News via dailymail.co.uk)