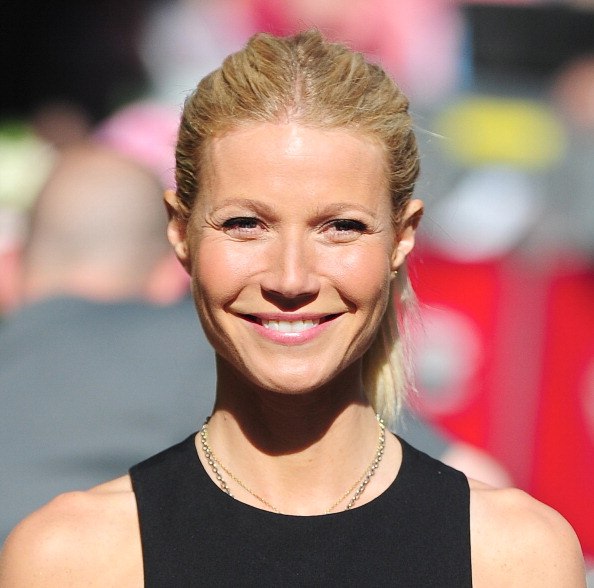 Late Thursday evening, Gwyneth Paltrow posted an Instagram photo that shows a "coming soon 5-11" sign on a store labeled "Goop." Paltrow captioned the photo,"coming soon #gooppop," implying that a Goop pop-up shop will be opening in just a few short days (May 11). The store appears to be located at The Brentwood Country Mart in Los Angeles.
Goop is the Oscar-winning actress' lifestyle website, or digital media and e-commerce company that she founded. The site describes how Gwyneth launched Goop in the fall of 2008 "to share all of life's positives." In addition to shopping, visitors can find recipes or visit the site's journal, or online magazine. There, they can find articles based on "making" (more recipe related stories), "getting" (fashion & shopping tips), "doing" ("getting your hands dirty"), "being" ("a healthy mind & soul"), and "seeing" ("culture & the arts").
"From creating a delicious recipe to finding a perfect dress for spring, Gwyneth began curating the best of lifestyle to help her readers save time, simplify and feel inspired," the website reads. Determined to publish a genuine and resourceful issue each week, for many, goop has become their most trusted girlfriend on the web."
Paltrow's legions of fans have made Goop a hugely successful brand. On Thursday, Goop's website was so busy that it actually crashed, due to crazed buyers trying to purchase shoes owned by Nicole Richie and Beyoncé, with the proceeds going to charity. The Annual Goop Closet Sale included second-hand-items from the Iron Man actresses' friends, also including Miranda Kerr and Kate Hudson. It's not too late ladies, the event goes on until May 11.
It is also a busy time of change for the company, as the CEO recently quit and the business is relocating to L.A. from London, most likely related to Paltrow's recent split from British husband Chris Martin. Paltrow has been in the news nonstop lately due to her "unconscious uncoupling" from the Coldplay frontman.

It will be very exciting to see what goods the Goop store will sell or which collaborating designers will be featured. The website always features numerous designers, currently including Cynthia Rowley, Loeffler Randall, Bespoke Home, and Michael Kors.
Now if only we all lived in L.A……
(Photo by Alo Ceballos/FilmMagic)