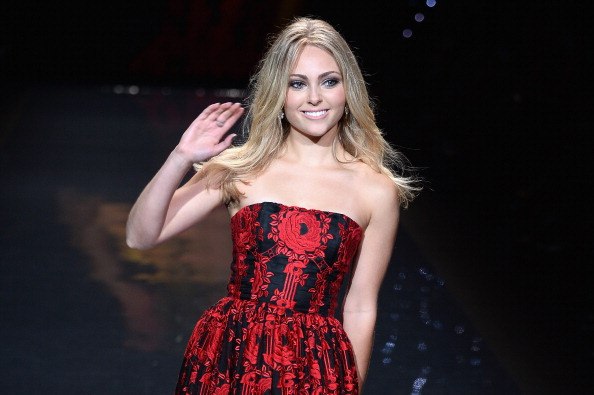 The holidays are here, which means it's time to break out your wallet for a lot of spending. Even when you try to keep your holiday budget in order, it seems to spiral out of control much like that of a crazy person. It goes insane, crazy and nuts; and that's just a small example of what it actually does to your bank account when the holidays approach. You budget for gifts for the kids, but what about admission to those holiday festivities the kids so desperately want to attend? What about budgeting for new Christmas pajamas for the kids for Christmas Eve, or new dresses and suits for the kids and yourself for church?
The holidays are so expensive, which is why so many people look forward to them with a bit of a love/hate relationship. You love the ambience and the atmosphere that comes along with the holiday season, but you hate the expense of the holiday season. Fortunately, when it comes to finding holiday styles for less, we have solutions for the entire family. You can dress your whole family for less by styles that aren't traditional of the holiday, that aren't what you thought you'd be looking for, and that aren't even located in a place you might have expected. Read on to find out how we are going to dress you for less this holiday season.
The Kids
If you're going to dress your kids in holiday gear this season, check out Old Navy, Marshalls and TJ Maxx. They have some of the cutest stuff for kids at the best prices, and they're always offering sales. You can actually get gorgeous coordinating Christmas outfits for all your kids at any of these locations for next to nothing. Wouldn't you be thrilled to find out you can walk right into Marshalls and pick up gorgeous Christmas dresses for your girls for under $15? Or what if we told you that your little guys can get an entire new suit or jeans with a button down shirt and vest in the same color scheme for the same low price? Oh, and each of these locations also offers shoes that cost next to nothing, so you're good to go there, too. Talk about getting dressed in holiday styles for less; don't skip these locations when it comes to Christmas apparel for the kids.
For Mom
Believe it or not, you can find the same great color schemes and holiday outfits at the same retailers as your children. However, some moms want to dress a little bit nicer during the holidays, and most of us would prefer something with a nice designer label with a discount price tag. For this reason, we love places like Nordstrom Rack and Neiman Marcus Last Call. You can get all your favorite designer pieces for nothing, and you don't have to feel guilty bringing them home because you didn't bust your budget. If you really want to go all out with the designer logos but you don't want to pay the prices, check out the website Rent the Runway. This is a site that offers high-end designer dresses for rent. You pay a few dollars to have a dress that's made by a famous designer and retails for several hundred dollars shipped to you, you wear it, and then you mail it back. Bam; you're done, and everyone loved your dress.
For Dad
Shopping for dad is a cinch. For him, we love holiday looks for less found at the same discount stores as the kids and mom. You can find dad a great button down shirt and tie at Marshalls for under $30, and nice pants at Nordstrom Rack that are just as elegant as the ones in the regular Nordstrom, but a lot less money. You can also find great deals at places such as JoS A Banks this time of year, too. They tend to offer sales on items such as buy one suit get one free; which is a great savings. Check out what they have to offer so that you know when to shop for dad's holiday looks for less.
Another alternative for dressing dad is to check out your favorite department stores. Macy's is big on men's sales during the holidays, and you can often find men's dress clothes with big discounts taken from the regular price, which makes saving during the holidays even easier.
The Trick to Great Family Style During the Holidays
Now that you know where to shop, you need to know how to style your family for the holidays so that you look good together for photos, but not like those people in the 80s that all wore the same thing to their glamour shots (but it is funny, so think about it). What you want to do is coordinate, not match. Pick two or three colors and go from there. For example, if you want to go with red, try pairing it with navy and a gorgeous shade of cream and put everyone in something with one or more of those colors. This way, you're not all matching, but you're all similar enough to look good together.
Another great way to style the family is to keep the outfits similar in nature aside from just coordinating colors. For example, if dad is wearing a tie, put the little ones in ties. If dad is wearing a vest, put the little boys in a vest. If mom is wearing jeans and a gorgeous sweater with boots, put your little girls in the same items. If mom is wearing a dress, put the girls in dresses. When you're all a bit more similar than different, it flows so much better in photos.
And one more tip – you can look like a family dressed for the holidays without wearing all red and green. In fact, we recommend you not pair these two colors together since they can look a bit abrasive in comparison to softer colors such as cream and navy or tan.
Photo by Frazer Harrison/Getty Images