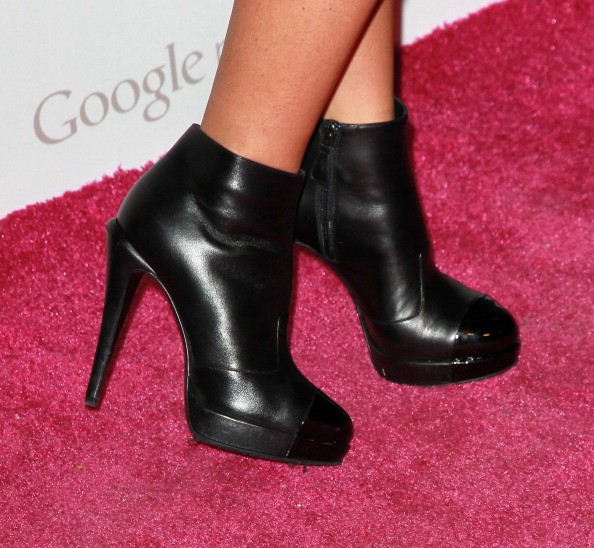 Capri pants have such a bad reputation, but it's completely unfounded if you ask me. The reason is that many people consider them unflattering. However, it's just because they're not wearing them correctly. The correct style of a Capri pant is a pair that hits just above the ankle, but well below the knee. Too many women have the misfortune of choosing Capri pants that are not correctly fitted, and that's what causes the unflattering look. Additionally, Capri pant styles are very specific; you can't just wear them with anything. Lucky for you, we're here to help by telling you which style tops and shoes do not go with Capri pants!
Oversized Shirts
Capri pants are supposed to fit very slim, and they do not look flattering with oversize shirts. The reason is that the pants do not touch the floor, so an oversize shirt is going to further shorten your legs and cause you to look just a bit shorter and stouter than you actually are. Keep this look from happening by always wearing shirts that are a bit more fitted.
Flowy Tunics
We love a good flowy tunic, but not with Capri pants. Save this for leggings or jeggings; but please do not wear them with a Capri pant. The overwhelming size of this shirt and the shortness of capris causes the look to be one that's not very stylish. In fact, it can almost cause you to look as though you are swimming in your clothes.
Booties
Whatever you do, do not  pair booties with capris. It's just not flattering. The combination makes your legs look short and wide, and it's not a good look. Instead, go with a pair of pointed toe heels. They elongate your legs and cause you to appear thinner and it's a much more flattering look.
Ballet Flats
Again, you have to be very careful about what you pair with pants that don't hit the ankle. Ballet flats are gorgeous, but they make you look short. The combination of two short items is not a good one. Heels are your best bet with Capri pants. You can dress them down with wedges, but the overall consensus is that you should wear something with height.
Photo by David Livingston/Getty Images