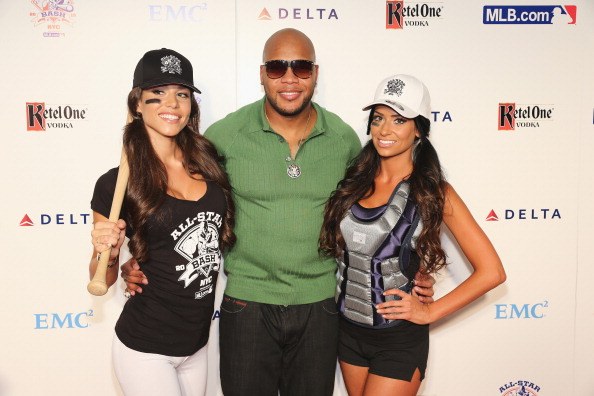 Sometimes a bad hair day happens, and it happens to the best of us. It's not ideal. We don't love a bad hair day, and we always seem to find ourselves in a foul mood when one happens. However, you can't let a bad hair day ruin an otherwise lovely day. If you are worried that this will happen to you at some point, you need a backup plan. Sometimes that backup plan is as simple as wearing a baseball cap over your hair so that no one can tell you are having a hair day that makes you want to cry. And sometimes you're not having a bad hair day, but you want to put on a cap and forget styling your. A casual day is always welcome in the lives of us busy women, and we have a few great suggestions for styling baseball caps if that's the kind of hair mood you're in.
With Workout Clothes
The best way to wear a baseball cap is with workout clothes. You can wear this to the gym or to run errands (even though we are totally against running errands in gym clothes unless you're headed to or from the actual gym). You can take this look on a run, a walk or even to one of your outdoor exercise classes and still look cute.
With Jeans
No one loves a baseball cap with anything as much as with jeans. It's casual, cute and to the point. We love a pair of boyfriend jeans slightly rolled and paired with boat shoes and a white tee and topped off with a baseball cap.
With Team Apparel
A cute dress with your team's logo, a pair of shorts with your team's logo or even a tee with the logo of your favorite team is a great way to pair a baseball cap with your everyday apparel. When you wear matching teams – especially on game day – you'll feel confident and you'll look good.
With Flannel
This time of year is great for flannel lovers. We love the concept of wearing flannel around with jeans or with leggings and pairing it with a baseball cap and boots. It's casual, comfortable and it tells the world you'd much rather be sitting around a fire with your friends enjoying the beautiful weather or curled up at home reading an amazing book.
With Anything You Want
You are the creator of your own style, so don't let us tell you how to pair a baseball cap with clothes. If you want to wear it with your prom dress, do it. You are style personified and what you say is what goes. You get to make the rules for what you wear. And if you feel comfortable in something, then by all means wear it.
Photo by Neilson Barnard/Getty Images for MLB