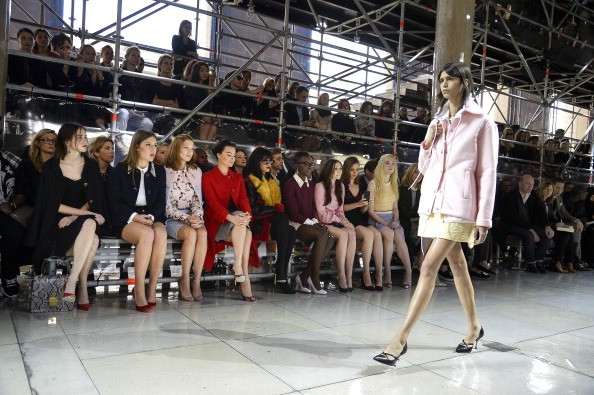 Winter is the most wonderful time of the year, unless you are a true fashionista stuck with awful weather and months of leaving your gorgeous shoes home in favor of rubber rain boots and show shoes designed to keep you warm and safe in the inclement weather. For the rest of us, however, this is a gorgeous time of year. Even if you are in the bitter cold, don't let that ruin your impeccable sense of fashion. There are plenty of trends that will look amazing in the winter weather, and we have a long list of them right here. Just because it's cold doesn't mean you have to forgo looking and feeling good. In fact, it's so important this time of year when the weather is gloomy to feel good about yourself so that you can brighten up your spirits on any rainy or snowy day. As always, ensuring that your look is casual and elegant is the best way to feel confident and happy with your winter look. And accessories are the season's best friend, so don't be afraid to go for gloves, scarves and other accessories that are designed not only to keep you warm but also to make sure your ensemble is flawless, fun and fashionable to all who get a look at you. If you're looking for a way to stay stylish this winter season, try one of these five fabulous trends.
Winter White
Nothing screams elegance and sophistication so much as head to toe winter white. Not only is it such a pleasant and beautiful departure from the standard black so many of us like to wear when the weather is dismal, it's such a gorgeous look on all of us. To create this look, stick with the basics. White trousers and a white sweater are a beautiful combination. Additionally, there is no better time to throw in a pop of color than with an outfit such as this. A pop of blue in your handbag or shoes, maybe a winter red, or even a deep green really make a statement. Pair this ensemble with a white coat and you're going to look a lot more like the ice queen than Elsa ever did.
A Statement Coat
Every winter deserves a statement coat, so this is no different than any other year. To change it up a bit from last year, however, we love the idea of choosing a coat that has a pattern. We love our basic bold colors, but a lovely pattern really does a job of standing out in the cold weather and making your entire ensemble appear just a bit more exciting. The key here is to stick with neutral colors if you go with a pattern. This is a great way to ensure your coat goes well with anything you wear and you don't end up stuck with a gorgeous coat and a limited ability to wear it thanks to your love of patterns everywhere else. One that hits close to the knees is the perfect length, as well.
 Calf-Length Skirts
What a lovely way to feel like a lady in weather than makes you feel anything but. Calf-length skirts (often referred to as midis by the younger crowd) are so elegant. To ensure that this look is stylish and not too Amish, be sure that the length does not extend farther than mid-calf. Anything longer than that and you're going to look like one of the Duggar girls from that reality show. Keep this skirt fitted around the top and slightly flared at the bottom for the most stylish look. Additionally, if you can find one with a bold color or a beautiful pattern, you get some brownie points in the style department. With hose, you can pair this look with high heels (closed, please). But if it's too cold or you're looking for a different look, pair it with a pair of tall boots with a high heel so that you still appear ladylike and sophisticated.
Chunky Sweaters
So cozy and so comfy, we could not be more excited that this look is back in style for the long winter months. Chunky sweaters have a way of making you want to curl up at home with a cup of tea or coffee while sitting by the fire reading an excellent book, and that's all we could hope for when planning our perfect night. The look is perfect with leggings and fluffy socks around the house to keep warm, comfortable and stylish. It's also a perfect look for going out when paired with leggings, boots and even a gorgeous scarf. You can add some interest to your outfit by adding a pop of color somewhere. We love patterned leggings. Just be sure that if you're planning on pulling off this look outside the home that you make sure your sweater is a little bit on the long side to cover your bottom and most of your thighs; otherwise leggings look a bit ridiculous.
Leg Warmers
Hello 1985; can't say it's nice to see you again, but we'll make an exception for this rule. When paired with the chunky sweater and boots look, leg warmers are amazing. But we aren't talking about the same jazzercise leg warmers of the past. We're talking about thick material – almost sweater-like – that has been turned into a leg warmer. This should extend just above the top of your boots and over your leggings, and the look is one you can't deny is magical. It's cozy, comfortable and absolutely perfect for this time of year. Our advice for pulling off this look is to keep your warmers neutral. Bold colors and patterns often look a bit immature, so a lovely shade of cream or beige is going to really create a look that much more elegant and sophisticated. This means you can get away with this look doing anything from making sure the kids are dropped off at school to Christmas shopping to running errands around town.
Photo by Pascal Le Segretain/Getty Images