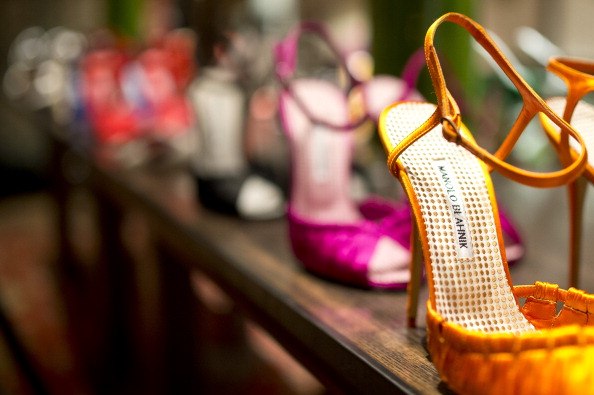 The final touch of any ensemble, the defining factor of any outfit, the most important accessory a woman can wear, is her shoes. Shoes are, hands down, the most important thing that you can own. They are the most important investment. They are an item that should always be a splurge. Shoes need to last. They need to look good, be able to handle anything, and they need to look good. A ragged pair of shoes can make even the most amazing ensemble look cheap instead of chic. And while we love a classic shoe designed timelessly and elegantly, there are some shoes that are just too good to pass up when it comes to the hottest styles and trends of the summer.
Being a Florida girl, I know all there is to know about summer shoes. Why me more so than others? Well, it's always summer here. That means we start buying our summer shoes long before the rest o the country has even dug themselves out from under their snow covered drives. And I can assure you – thanks largely to my favorite shoe associate at Nordstrom – that there are five shoe styles that are hotter than ever this summer. With the exception of one (because I love fashion but trendy is not my style) my closet is filled with each of the following shoe styles in multiple colors this summer. Take a look at the hottest shoes styles for the summer and make a shopping list; summer just began last week, so you have months left to wear theses styles when you are out. They're perfect for being home and for taking on vacation, so you're always going to have exactly what you need to make yourself look and feel good when you get dressed to head out this summer.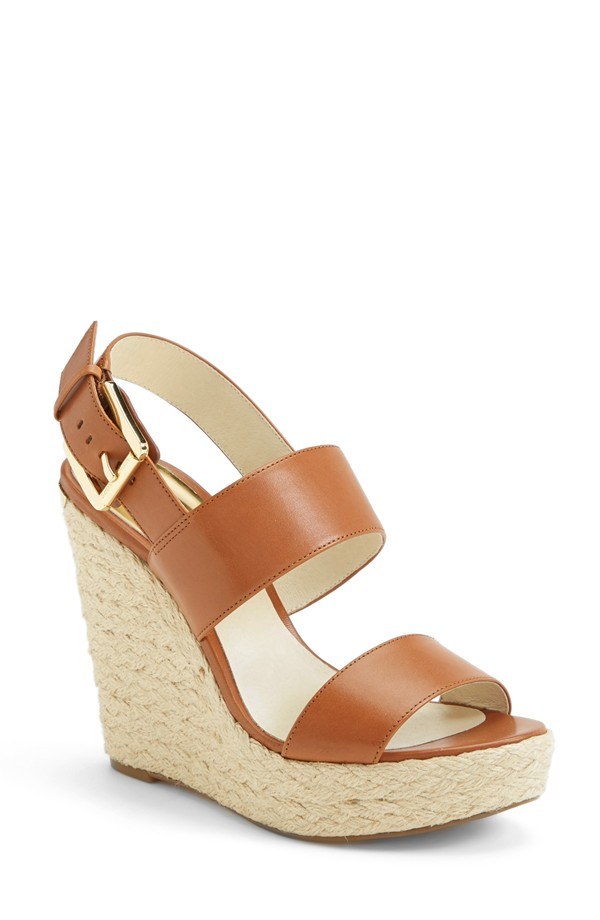 The Wedge
It's the most important shoe you will own this summer. Why? It's gorgeous. It's what takes a fun summer dress from day to evening. It's what makes your legs long and lean, and it's what dresses up an outfit to the point that it's still comfortable but not fussy. It's the perfect neutral shoe when you stick to a cognac shade. I rely heavily on these shoes all summer because so many people want to have events outdoors (weddings, parties, charitable events) and standing on golf courses and in yards with thick grass simply is not comfortable or even appropriate in heels. *This Michael Kors wedge is currently on sale at Nordstrom for $89 (marked down from $159). Remember, every woman needs a pair of gorgeous neutral wedges to wear throughout the summer to various events.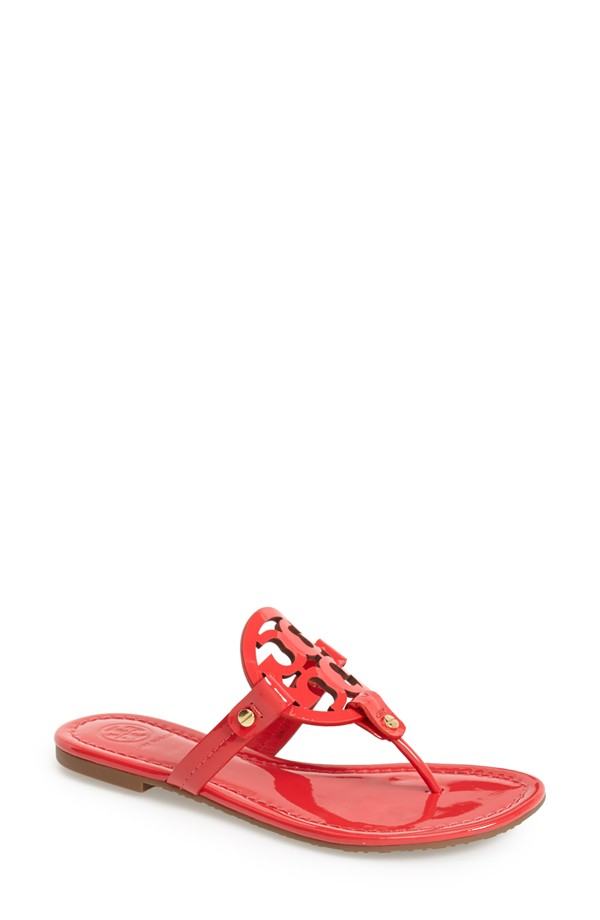 The Tory Burch Miller
This is the go to shoe for summer in Florida. The key is to have this shoe in every color to go with every outfit. It's a casual flip flop without actually being a flip flop. What I mean is that you can wear this shoe to brunch, shopping and anywhere in between with anything you want without feeling as if you are too casual. It's just upscale enough to make you feel put together without being too fussy or too high-maintenance to make you feel anything but casual. I like to call these my go-go mom shoes. I wear them daily – in various colors to go with my outfits – because they're stylish but flat, which is a must when carting four kids around.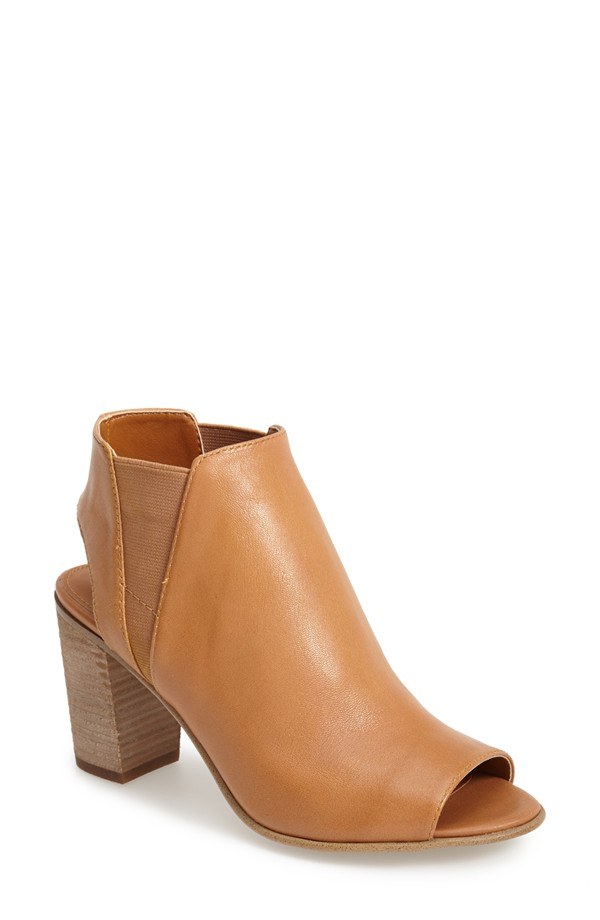 The Bootie
So stylish, this is the one style not in my closet. I just cannot get into the booties. I can't do it, but I do appreciate what this style has to offer those who are less classic and far trendier than I. They add a bit of edge to a dress, they can dress up a pair of boyfriend jeans and a tunic. They can add appeal to shorts and a tunic, and they're made for day and night. These shoes, in a great neutral shade like these, are the consummate summer shoe in 2015. If you don't have a pair in your closet yet, it's time to get one. This is a shoe made perfectly for a woman with a bit of style and edge, and it's a flattering look on just about every body type. These shoes are great, especially since they do wonders elongating your legs and making you look taller and leaner.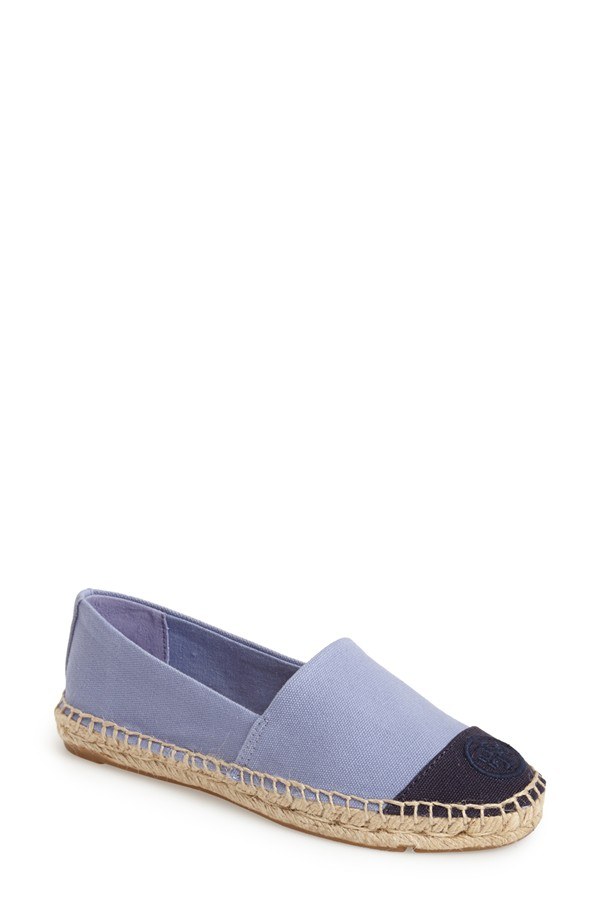 The Espadrille
Chanel makes a gorgeous espadrille, but it's not quite on budget for everyone. So that's why I live the Tory Burch espadrille. It's chic and gorgeous, and it has the exact same look as the Chanels for only a portion of the price. These shoes are so versatile and so hot right now. They're perfect with sun dresses, shorts and boyfriend jeans. They're the casual go-to shoe for anyone traveling, heading out for a day of shopping or looking for something comfortable that covers their feet. It's perfectly paired with a casual ensemble, and it's going to be the greatest pair of shoes you own when it comes to travel and being comfortable.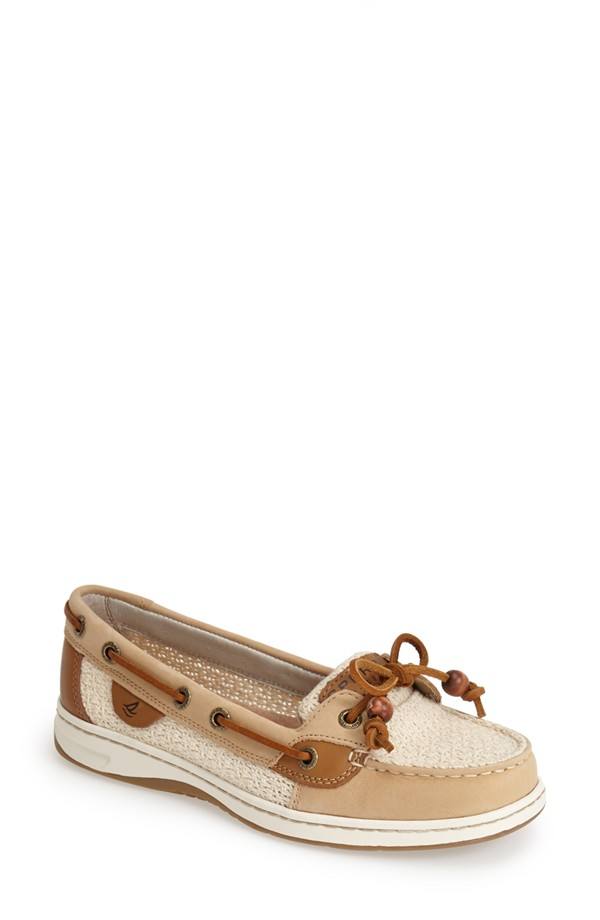 The Sperry Deck Shoe
You cannot live in Florida without owning at least a couple pair of Sperrys. These shoes are perfect for summer, and they're every beachside town's necessity. For us, it's so that we all have comfortable shoes when we're on the boat. They're easy to wear when you're on the dock, when you're sightseeing and when you are running errands. My favorite way to wear mine is with J.Crew shorts and a slightly over sized tunic. It's casual but chic, and the look never goes out of style. The best thing about Sperry, too, is that they are so affordable. This pair here is only $87 at Nordstrom, and they come in so many fun colors. I recently picked up a pair at my local TJ Maxx made completely of light pink sequins – matching pairs for my kids – and we love to pair them with our Lilly Pulitzer for Target purchases from earlier this year.
Photos by Nordstrom