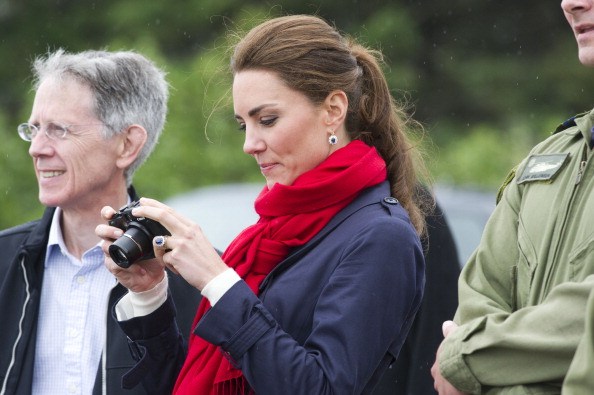 Just because it's not winter anymore doesn't mean you can't rock your favorite infinity scarf. They're perfect for the spring and summer, as long as you know how to wear them so that they look appropriate and stylish. These scarves are so versatile, stylish and on trend that they can be worn with just about anything, any time of the year. These tips will help you keep rocking your favorite fall look all year round.
One Long Layer
This is not how many people wear their infinity scarves, but it's an increasingly popular way to wear one. Instead of folding it over like most women do, leave it long. This look is best paired with skinny jeans and a basic white tee. It's fun, edgy and a little bit different than what everyone else is doing.
Lighter Prints
If you're going to wear an infinity scarf in the warmer months, you're going to want to do it with a lighter print. Lighter prints make it more comfortable to rock this look, and they're more seasonably appropriate. Something floral in a linen or silk blend is perfect this time of year. Just avoid heavy wool and other winter fabrics.
Hooded
This is the same concept as wearing your scarf folded in half, but it's not put around your neck. It's great for a rainy summer day when you don't want to get your hair wet and mess up all that you worked so hard to style. Instead of pulling the scarf down around your neck the second time, go ahead and make sure you pull it wide and leave it situated on top of your head.
Shawl
This one makes for a great evening look when you have somewhere to be and want to stay stylish and warm on a cool night. Wrap your scarf around your neck and put your arms in front of it so that the remainder of the scarf is behind your body and touching your behind. Next, pull it open so that it's not folded over at all. Place your shoulders inside and leave your hands out for a cute shawl look.
Perfect Scarf Hair
If you are going to rock an infinity scarf, find a super cute and creative updo to try when it comes to your hair. These scarves are a bit wide and thick around the neck, which can cause your hair to look a bit crazed throughout the day. Try a great braid or high pony to make the look chic and sophisticated.
(Photo by Arthur Edwards – Pool/Getty Images)