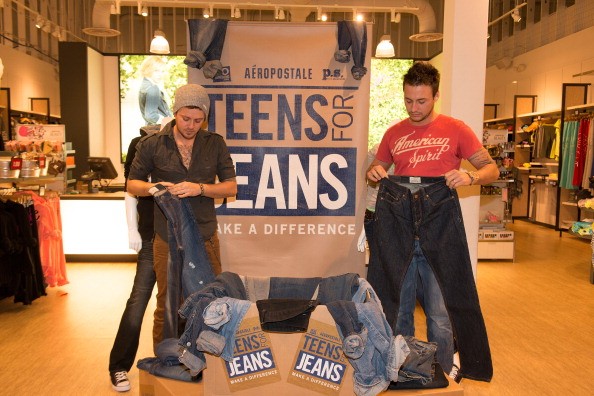 Aeropostale Kids is one of the most well-known shops in the country. It's where you go to ensure your kids are stylish and satisfied, and you are okay with what they're wearing. The clothes are made well, they're affordable and they're items kids love. What's better than that? Here are a few reasons we love Aeropostale Kids.
It's Affordable
Unlike some of the other trendy kids' clothing companies, this is one that's affordable. It's not uncommon to walk out of this store with an entire outfit for a kid that cost less than $50 – and many times less than this. The prices – even when they are not sales prices – are always affordable.
Kids Love it, And so Do Moms
What's better than a store with clothing that kids love and their moms love, too? That's not something that happens all too often, and we'll take it when it does. This is a store in which you won't find clothing that you won't allow in your home. It's all age-appropriate and stylish, which is a win-win situation for everyone involved.
Clearance Sales
This is one children's store that loves their sales. There's almost always a great sale happening here, and that makes it easy for us to shop for our kids without breaking the bank. The clothes are so stylish that they last from season to season, and that means more wear for our money. Nothing beats a good 70 percent off sale – it allows us to stock up on stylish wear for next season.
Online Shopping
What do we love most about Aeropostale Kids? We can shop online! Online shopping is, by far, the most convenient thing about this store. It allows us to shop when we're too busy to shop and not have to drag our kids out when they're not in the mood. We can also return things in the mail, and it's just all around convenient.
Customer Service
Customer service representatives at Aeropostale Kids are among the friendliest and most helpful in any store. They're willing to go out of their way to ensure your satisfaction, they have a great personality and outlook when they're helping you, and they're good with kids. This makes shopping much more enjoyable for all involved.
(Photo by Beth Gwinn/Getty Images for DoSomething.org)