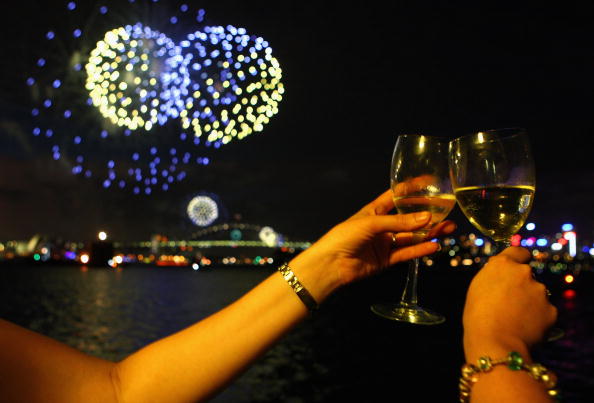 New Year's Eve is just a few days away and that means you are so behind on the shopping. Fortunately for you, we have decided to go out of our way to find some of the hottest and most affordable dresses for the biggest night out of the year for you, and you can get them in time for the holiday. How do we know? Because we hit up Nordstrom, our favorite online destination for overnight shipping and in-store pick up (Free of charge). This is one way to guarantee that you will be able to get the dress you want to wear in time for the celebrations without having to worry too much about how you will get it here in time. The best part is that we found dresses that are all under $100 so you don't even have to worry about breaking the budget. How's that for service?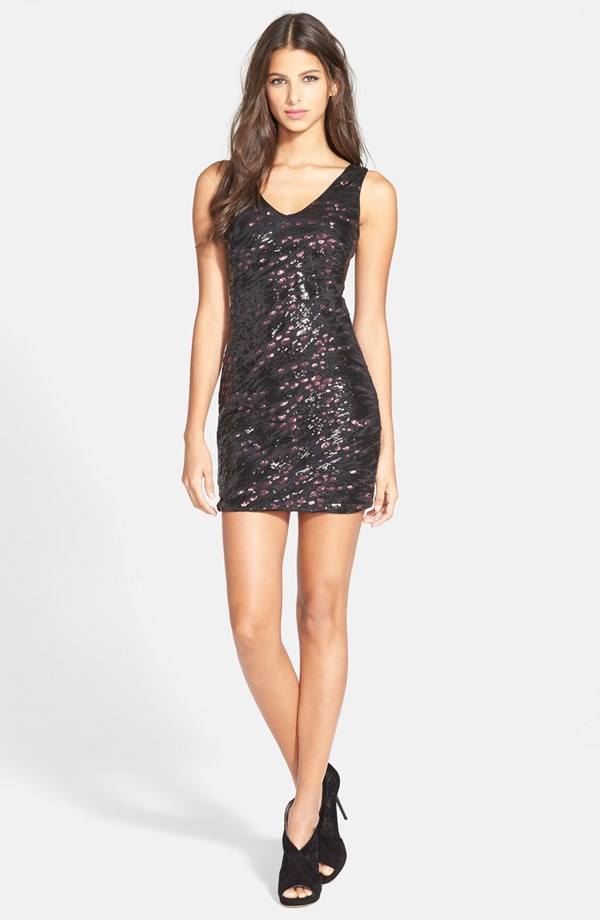 Bodycon Sequin Dress – $78
By ASTR, this fun dress has a unique back, short sleeves and a tight, fitted bodice. It's perfect for a romantic dinner out, a party with lots of dancing and a good fun time on New Year's Eve. It's going to make for one heck of a party dress that you're going to look great in, and it's one no one will ever forget seeing you wear.
TopShop Halter Dress – $90
Nothing says it's time for a new year quite like a gold dress with a plunging neckline and an open back. Of course, this is not something you want to wear to a nice restaurant, but if you're in Vegas, Miami or New York and you're going to a club, this is the dress you want to wear. It might even work for a private party at someone's home, but we'd recommend not showing off so much skin in a family location.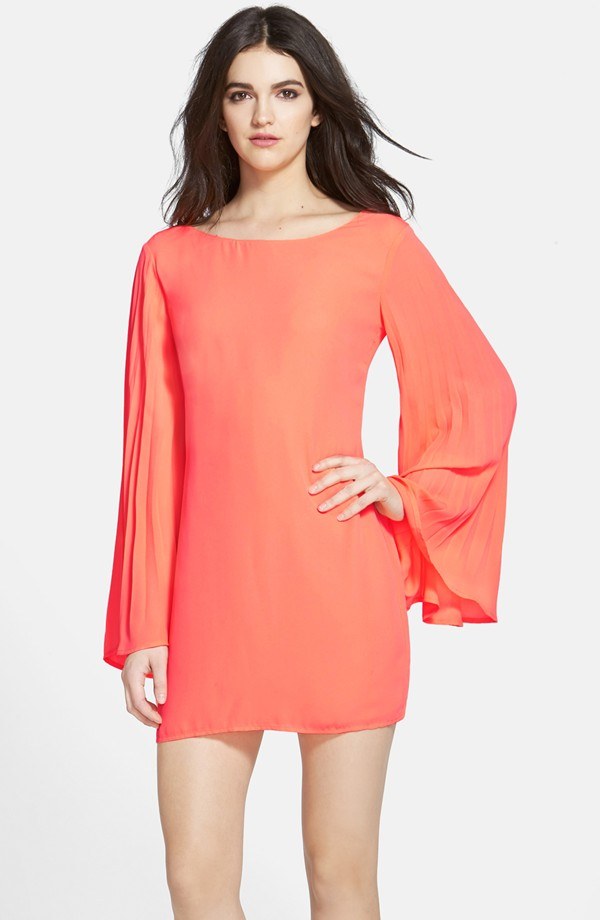 Filtre Bell Sleeve Dress – $59
At this price, you might as well just wear a free dress! It's so inexpensive and so much fun. With long sleeves and a loose fit, it's a much more appropriate dress for those who want to show off a little leg but still stay a bit more covered up when it comes to dressing up for the new year. The best part is that this dress is a fun, flirty tangerine color instead of the usual blacks and reds and glittery golds that you see so often this time of year.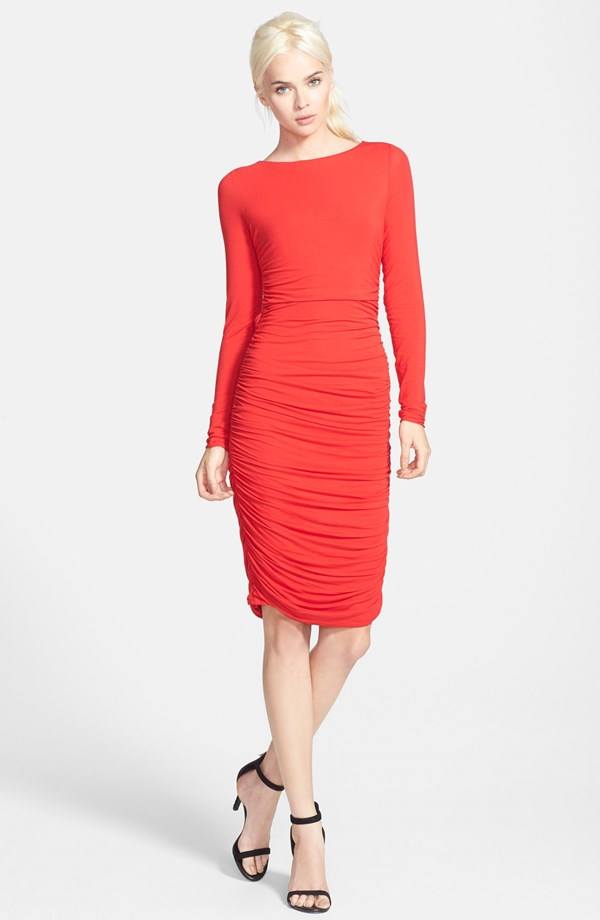 Bailey 44 Meringue Dress – $86.98
This dress is on sale right now from $174 which makes it a huge savings. Also, it's gorgeous. Long sleeve with a slightly open lower back, fitted around the front and just below the knee, this is a dress that is designed to leave a lot to the imagination while still making sure you look as gorgeous and enthralling as you imagine you are.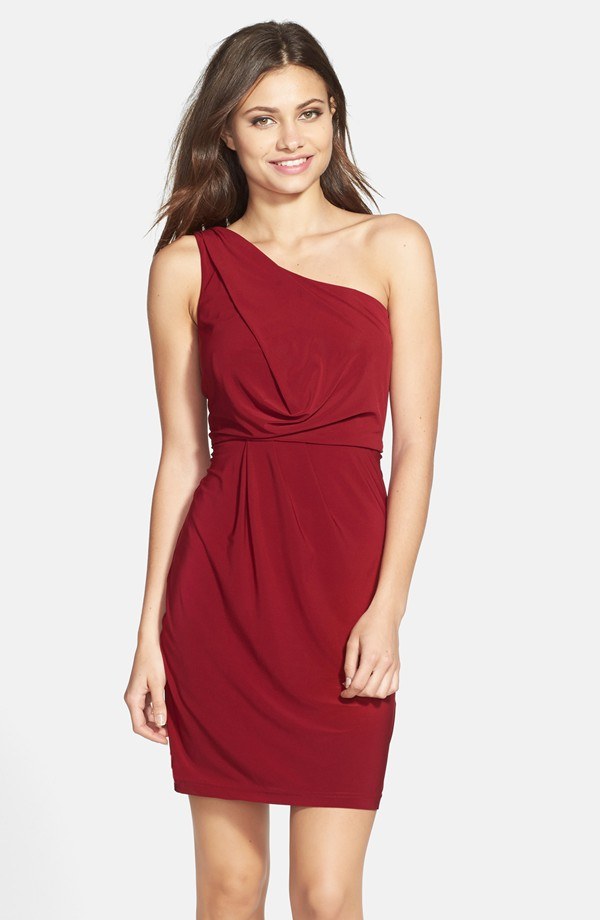 Adrianna Papell One-Shoulder Dress – $98
We love Adrianna Papell, and we love this dress. With just one shoulder and a gorgeous fit, it's going to flatter. Depending on how you accessorize this dress, you can dress it up to go out and have a good time or you can dress it elegantly for a more formal dinner and a less 'fun' kind of night.
Photo by Ryan Pierse/Getty Images