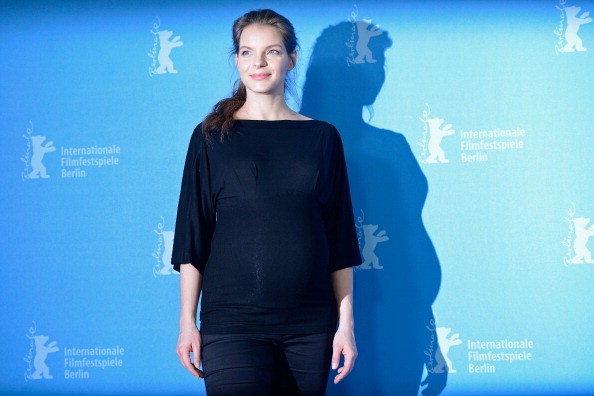 Just when you think you've seen it all, the pregnant woman sitting a few tables over from you at brunch walks out onto the dock blocking your gorgeous view of the ocean and lights up a cigarette. Yes, it happens; and yes, it happens more than we care to admit. This is perhaps the biggest faux pas you can make in the midst of pregnancy (and it goes hand in hand with alcohol consumption and drug use), and it's not attractive. No matter how lovely you look, how well dressed you are, it's just ugly and it's something we can never un-see. Fortunately, however, many pregnant moms make mistakes throughout the course of their pregnancies that are far less offensive. That doesn't mean we don't have to stifle the urge to sigh and ask ourselves silently why it seems so many people are living without mirrors in their homes – at least we hope that's why so many people leave the house looking the way they do.
It's no big secret that maternity clothing is less than the best. Even with more designer lines than every carrying maternity wear, designers still seem to think that there is a one size fits all solution to maternity wear, and there is not. For example; I loved showing off my bump during all three of my pregnancies, and it was never a problem for me to head strait to A Pea in the Pod or Nordstrom and find adorable designer maternity wear. It wasn't until I was about 23 weeks along with the twins in my third pregnancy that I realized maternity wear had a huge problem; it's made for singletons and not for those of us carrying more than one. So while the only maternity clothes that fit were XS, nothing covered my belly anymore. Dresses were too shirt, shirts were too short; I had to go up to a medium to get the added material I needed to cover my bump, and everything was hugely baggy. Fortunately for me, I was on bed rest and lived primarily in a sports bra and yoga pants – I win.
That said, however, there are so many ways that pregnant women are doing themselves a great disserve in the way they dress. So you don't feel your prettiest (you are) and you don't have the energy (I get it), but why not do yourself a favor and at least put a little effort into things? You'd be surprised just how good you really feel when you do try a little; and we can offer you some advice on what not to do if you want to look amazing. Remember, we cannot un-see certain things.
Just Say No to Overalls
Why, oh, why must so many lovely women choose to deck themselves out in a pair overalls in the midst of pregnancy? Or ever, really? It's just not a flattering look, ladies. It's baggy, it's not fitted enough to do you any favors, and it's just not an appropriate look for any adult. Unless you are painting something, don't wear them. And guess what? As a pregnant woman, you shouldn't be painting anything and inhaling paint fumes, so the overalls have to go.
Too Little, Too Tight
On the flip side, there is something about a pregnant women in clothes that are too tight that just don't do it for us. You're beautiful, but you're not a teenager going to a club (at least we really hope you're not). You should have a little respect for your changing body and wear clothing that fits. I know it can hurt a bit to see the numbers on the scale going up continuously, but wearing fashions that fit appropriately can make you look trimmer rather than larger.
I'll be blunt here; I cringe when I see pregnant women wearing their everyday jeans with the buttons undone or a hair tie holding things together way past the appropriate timeframe for this. I don't intend to be rude or hurtful, but it makes women look pudgy, not pregnant. And we all know you don't want that.
Keep the Girls Covered
When I was pregnant with our first daughter, my husband, mother, mother-in-law and I went to see Dancing with the Stars Live, but we went to dinner and shopping first. While at A Pea in the Pod, I tried on and purchased several items. The cashier was so exuberant and excited over how "adorable" she thought I was with my "perfect" little bump. She went so far as to tell me that any day now my girls would get bigger and I'd be back looking for a new bra. I had to break it to her; I was 32 weeks along and my girls were already twice their normal size. She was embarrassed. My family was highly amused; everyone laughed (the clerk a bit sheepishly, I might add).
I wasn't horrified or embarrassed; I hear all the time I have the cleavage of a 12-year-old boy. But even if I had them, I'd keep them covered respectably. So let's all do the same, ladies. I just hate to see a lovely women showing too much skin. Call me old-fashioned, but I prefer a woman with class to a woman to shows off all her assets all the time. One body part at a time, ladies.
Baggy is Not Beautiful
And moving on; you're not doing yourself any favors wearing clothes that are too big. Your husband's shirts might be amazing around the house, but that doesn't mean you should go out in those and his sweats. In fact, please don't do this. Show off that adorable bump in a cute maxi or a gorgeous top. You have it, so flaunt it in a tasteful and gorgeous manner. But don't assume that you're not gorgeous anymore and cover it all up with so much fabric we can't even see the bump.
Pay Attention to those Hemlines
Back when I was pregnant (each time) I was a huge fan of wearing my regular clothes as long as possible. No, not shirts and pants; dresses. Any dress with an empire waist or any wrap dress I had worked for me throughout both my first pregnancies almost all the way through. They only worked the third time about halfway through since it was twins I was carrying (exception; maxis). It's easy not to notice that your body is changing when you can still wear your everyday clothing because of the amazing empire waists things tend to have these days, but trust me when I say you will wake up one day and you will realize that just above-the-knee dress is now more of a shirt than anything else. Now put on some leggings or we're all going to get a first row glimpse of just how little maintenance you're able to give your girly parts now that you can no longer see or reach them.
Photo by Clemens Bilan/Getty Images