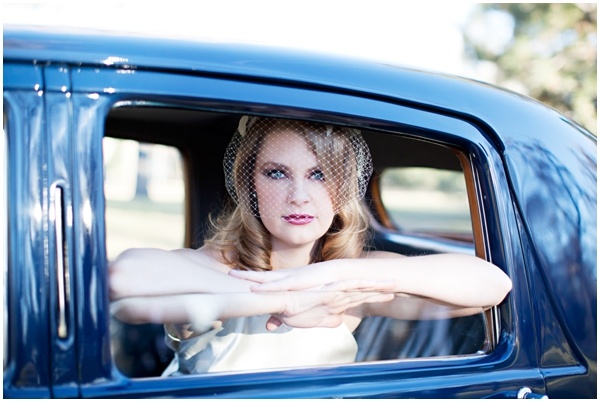 In the 1920s, fashion was beautiful. The cuts, the lines, the fit; the feminine appeal and ladylike appearance so many women possessed in those days was astounding. Of course, that changes over the years. Body types change, styles change, trends change and women change. In the past few years, bits and pieces from this fabulous decade have been making a comeback, especially in the bridal industry. More brides than ever are using 1920s inspired looks in their weddings because the fashion is so lovely.
Those who are looking for a theme or a look for their wedding might want to consider incorporating some of the 1920s into things. The very popular Great Gatsy-look is all the rage, and it's no wonder based on how beautiful this décor ends up. It's a decade that was filled with indulgence, glamour and old-Hollywood fashion. It's elegant and appealing, and it makes for a lovely addition to any wedding, from the décor to the dress, from the groom to the cake and everything in between. Check out a few of our favorite 1920s inspired fashions to incorporate into your big day.
Go With the Gold
One way to add a bit of glitz and glamour to any wedding with a 1920s flair is with a touch of gold. The color was everywhere in the roaring 20s, and it's just so glam. There are several ways you can add a touch of gold to your wedding, from having your flowers dipped into it, to having white feathers with gold-dipped tips. You can choose dinnerware that has gold trim, gold glasses or just gold accents in your centerpieces. Big white flowers – calla lilies are gorgeous – in tall vases with gold beads dropped into the bottom is a perfect accent for any 1920s theme wedding. Your guests won't be overwhelmed with the amount of gold in your wedding if you keep it classic. Just avoid an overall gold effect to keep this look a bit more elegant. Another very simple touch is to use gold ribbon tied around white chair covers, or perhaps gold napkins on white linens. It's classic, elegant and absolutely sophisticated.
Vintage Vehicles
Instead of opting for the traditional limo, look into hiring a vintage vehicle for your wedding day. You get bonus points if you can find vehicles that were designed in the 20s to transport you and your wedding party to the ceremony and reception. Of course, it's not always a simple task to find a car this specific with an owner willing to let people ride in it. In this case, try to find one you can use in your wedding photos as a backdrop to incorporate the 1920s theme into the day a bit more regularly.
Pearls are Always Appropriate
Your grandmother likely taught you that this is the truth. Of course, your grandmother probably has a bit more knowledge of the 1920s fashion industry than you, or at least your great-grandmother. Pearls are the most classic and iconic piece of jewelry you could wear, and it's something that women embraced wholeheartedly in the 20s. Instead of wearing diamonds on your wedding day, load up on pearls. A few strands around your neck is all it takes to give you that vintage feel so appropriate for a wedding modeled after this decade. You get credit if you have long strands tied at the ends to shorten them and make them more appropriate.
The Dress
Finding a wedding dress with a bit of a 1920s flair to it is one of the easiest things you will do planning your wedding. A fitted dress with a lot of lace, capped sleeves and some intricate detail is all it takes. It's best to avoid anything with an A-line or full princess skirt and stick to something a bit more form fitting. While women in the 20s were curvaceous and beautiful, they liked to show off their figures just as much as they loved a good shift dress that didn't touch an inch of their skin. The style was perfect, because it gave women the chance to choose what suited them best at the time, and that happened to be something different. Glam women showed off their figures. More conservative women opted for dropped waist dresses and flapper-style dresses.
Additionally, may we recommend that you forgo the solid white and choose something in a beautiful shade of cream? It's so fitting for the decade. If you're truly bold and want to be different, a very soft shade of blush pink is going to turn heads and make jaws drop. The goal here is to be such a subtle shade of blush, however, that people have to look continuously at the dress to ensure that they're not just seeing a hint of pink in your ensemble.
Headpieces Matter
Here's the make or break moment in any 1920s wedding; the headpiece. If you're going with this decade, you have to forgo the long cathedral veil and go with something more elegant. A simple veil attached to an elaborate headband complete with diamond and pearls that falls just below the nose is all it takes to add glam to your wedding day appearance. You'll want to pair this look with a very bold red lip. It's very 1920s in terms of fashion.
With a look like this, you'll want to avoid big earrings and stick with something classic and elegant, such as studs made of pearl or diamond. Lots of bracelets are fine, and pearls around your neck are fine, but this type of headpiece is a spectacle in and of itself, and it should not be overwhelmed with too much going on around your face. A hint of a smoky eye is fine, but it shouldn't be anything too bold with those red lips. Remember; the goal is to keep is classic and elegant, because that's what women in the 1920s did with their fashion, style and looks; and they made sure they were a lady every step of the way.
Photo by Getty Images