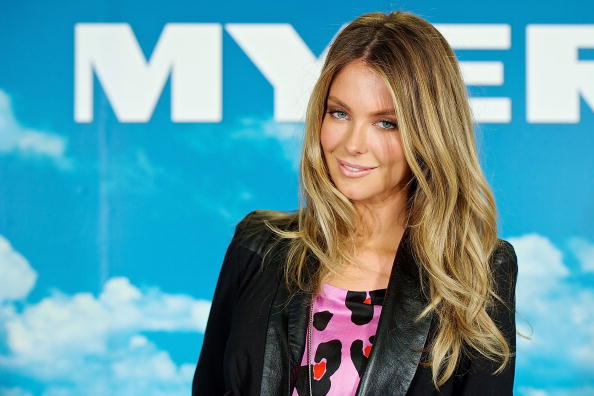 Some people believe that fashion has rules, but here at Shebudgets, we say "break the rules!" Well, at least the fashion ones. Whatever makes you feel confident and expresses your inner fashion sense is really all that matters, but here are summer fashion tips that you can feel free to ignore this summer time.
DON'T MIX PRINTS
What?! Mixing prints is as fun as it gets! It shows confidence and a savvy eye for style. But there ARE some tricks for mixing prints that are important to pay attention too. 1) Stick with two prints at a time and pick two that look great together. Any more than that can be pushing it from fashionable into "did she get dressed in the dark?" But if you're daring, three can work (as seen below). And 2) Go with the same color family in some way. Also 3) pay attention to size. The prints should be differing in size. Go with a larger print paired with a smaller one, and/or thick print paired with thin. Lastly, 4) adding a solid piece anchors the whole look together. You can add an accessory, like a thick belt, solid but bold colored shoe, scarf, or statement necklace. Or a clothing item like a solid t-shirt worn with printed pants and a printer blazer, a solid sweater over a printed top and skirt/pants, or solid pants worn with a printed top and cardigan.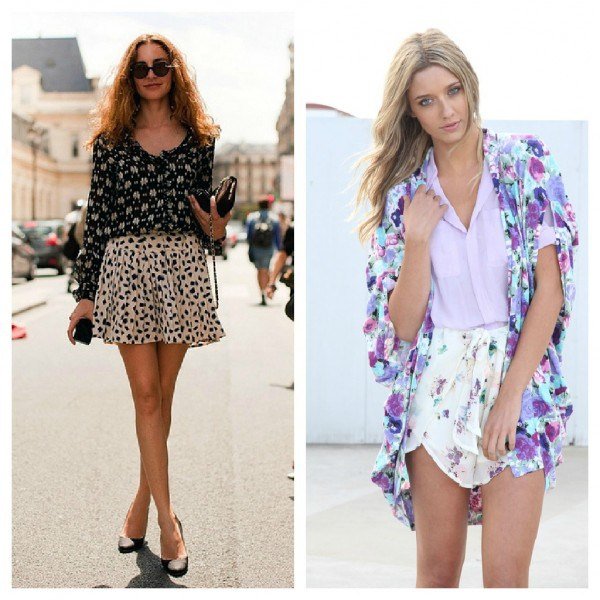 (Photos courtesy of Hot2Molly.com)
RETIRE YOUR LEATHER AND SUEDE
Don't even think twice about this. Would you bust our your leather jacket? Maybe not. But leather bags, shoes, accessories are perfect and stylish all year long. And a cool, hippie-inspired suede bag for summer concerts? What could be better than that? Just don't spill on it while your dancing on the lawn! But if you're worried about this one, just pick lighter weight fabrics and go with lighter colors in these materials during the summer months. Then switch back to your regular stuff for winter.
(Photos courtesy of Fabsugar.com, Pinterest.com, Wheretoget.it)
DON'T MIX METALS
I personally used to follow this one – wearing gold with gold and silver with silver. But mix and matching is a fantastic way to pile on the jewels and show  your accessory personality. And more and more jewelry pieces are being designed with the mix right in them. Shorts sleeves and tanks are made for bracelets, so pile on the bangles in any materials – different colored metals, wood, friendship-bracelet style string bracelets, anything! The sky's (or shoulder's) the limit.
(Photos courtesy of laurenmessiah.com, blogs.nordstrom.com, www.styledomaine.com)
NO WEARING ALL WHITE OR WHITE AFTER LABOR DAY
White and white has been warned against in the past, either as boring or as a difficult thing to wear to a barbecue where ketchup is involved. But the look is completely chic and fashion-forward. Go for it! And no white after labor? Not following this one is a no-brainer but still, this fashion rule has been around for as long as clothes. But for no good reason. White pants, white maxi skirts, white blazers all look fantastic during those late summer/early fall nights and any time of year. The term "winter white" has become as much a part of our style lexicon as this silly, out-of-fashion fashion tip.
(Photos courtesy of guestofaguest.com, en.paperblog.com)
Lead Photo by Stefan Gosatti/Getty Images