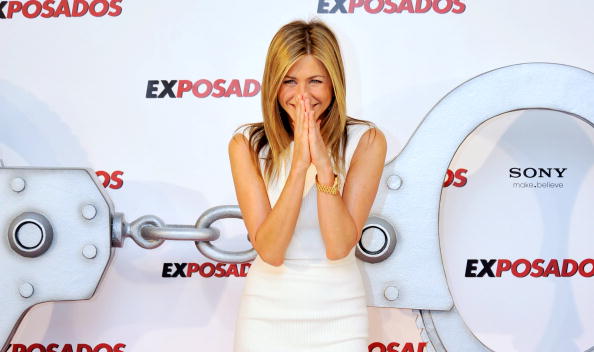 White has never been hotter than it is this summer season, which is why it is time to stop fearing this light color and start embracing it. Many women tend to avoid wearing white because of spills, messes, kids and even because they feel their skin is too pale to pull it off. It's time to get off your high-horse and get on board with the white trend, because this season it's everywhere. If you aren't sure how to pull off wearing white, try one of these five fabulous and inspirational ideas.
The White Suit
Nothing is chicer than an all white suit this summer. To make sure yours is temperature-friendly, opt for one in a material such as linen. Linen pants combined with a white linen blazer, a white tee or button up, white wedges and even an oversized white hat are going to give you a look so sophisticated and elegant you're going to want to wear it every day.
The LWD
That's right, ladies, you don't want to bust out the LBD this summer. You want to replace it with the LWD; the little white dress. It's sexy, elegant and pretty. Pair it with nude shoes and a great white clutch for a night out. Dress it down during the day with white sandals and a white hat, and add in an oversized white handbag in a nice structured shape for a more casual look. The best way to wear a white dress at night is to find a white shift.
White Jeans
White jeans scare some women, but they don't have to. In a skinny style, pair your white jeans with a plain white tee and a pop of color somewhere unexpected, such as your bracelets, necklace, earrings or hat. You get bonus points if you can find white booties to go with your white jeans. Otherwise, something feminine and pretty such as a pair of Kate Spade or Tory Burch sandals in white or nude will work just fine for this all white ensemble.
White Shorts
There are few things that scream summer as much as long tan legs and white short shorts. If you have the confidence to pull this look off this summer, then go for it. Long legs deserve a pair of white shorts, preferably with at least a 3.5 inch inseam. Pair these great shorts with a white tee with an unexpected saying (Something from Chanel is always fab) and throw on a casual white blazer or hat to round out your ensemble.
The Beach
If you're going to the beach this summer – and you should – you'll want something to wear by the pool or to the ocean. All white is great for the beach or pool A white swimsuit, whether it's a two piece or a one piece with cutouts, looks great with your summer tan. Pair it with a flowing white cover-up and a large white hat. Big sunglasses (think Jackie O.) and a brightly colored beach bag complete the look.
(Photo by Carlos Alvarez/Getty Images)