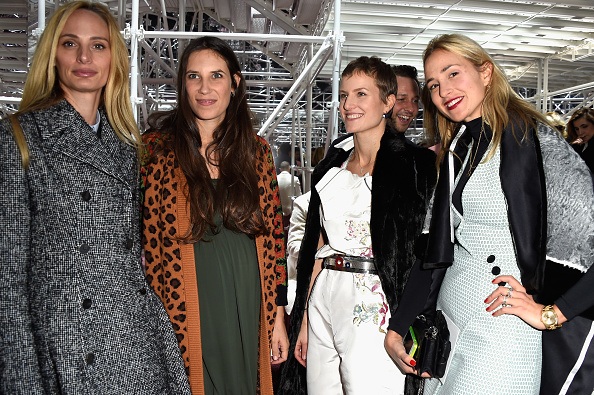 Supple and luxe, there is nothing as amazing as a great piece of cashmere in the dead of winter. Warm and comfortable, cashmere is like coming home. It's a way for you to be who you are and look how you want while portraying a stylish and chic persona. We thoroughly love cashmere and all that it has to offer. Believe it or not, however, there are people who have no idea how to wear this luxe fabric. They assume that the only way to rock cashmere is with a sweater, but it's just not the truth. While we love a gorgeous cashmere sweater, you can take advantage of this beautiful material in many ways that you might not otherwise consider, and we are here to tell you just how many different, endless, possibilities there are when it comes to rocking the cashmere piece of your dreams.
Coats
The most beautiful way to wear a gorgeous cashmere item is a coat. It's beautiful and perfect, and it's something that you simply cannot miss wearing in your lifetime. It's classic, beautiful and utterly luxurious.
Sweaters
The classic way to wear cashmere is with an elegant sweater, and this is a look that simply never fails. It's perfect for any occasion, no matter the level of casual or formal. It's perfect and beautiful, and you're going to look fabulous in a cashmere sweater.
Wraps
These are wonderful for a cool evening. Over a lovely gown or dress, a cashmere wrap is not only going to provide the warmth you need, but also a bit of class. There is nothing more elegant than a cashmere wrap on a cold evening out.
Socks
Less luxurious and fashionable than any other wear to way cashmere, you needn't forgo the importance of a pair of beautiful cashmere socks. You might not see them or be able to show them off in public, but you can wear them in your boots and feel good. Really good, in fact.
Scarves
A simple cashmere scarf is enough to add a touch of class to any casual ensemble. Dressing up a pair of casual jeans a top is simple when you add a bit of cashmere to it, and a scarf is a very appropriate accessory.
Photo by Pascal Le Segretain/Getty Images