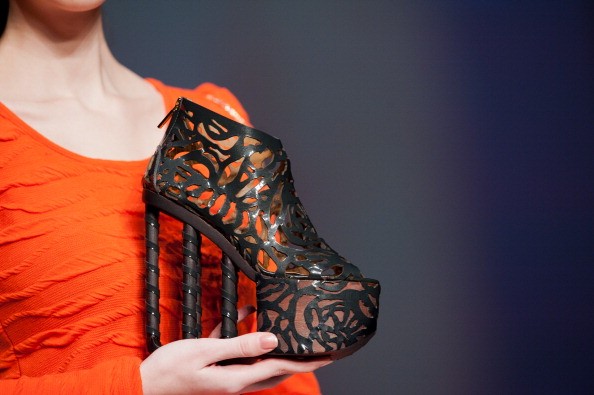 Some of us were raised in the 80s and we look back on our old photos with complete horror. What were we thinking?! When the 80s left and the early 90s finally passed, fashion became so much less offensive and everyone was able to breathe a sigh of relief. However, the 80s are making a comeback. Fortunately for those of us who lived it once already, the new 80s-inspired looks aren't quite as bad as the originals.
Leg Warmers
Remember scoffing and laughing and dying at the idea of wearing leg warmers when you looked at your old school photos? Yeah, you have an entire pinterest board filled with them now, don't you? Yes, because they are back. Of course, now they're paired with leggings and skinny jeans and tall boots, but that doesn't make them any less 80s.
Mini Skirts
The tighter, the better my friends. Thankfully, that 80s faux pas is out. The new mini skirt trend is big and full. It' s a little less trashy than the 80s version, and can definitely be paired with some seriously modest accessories to make them appear a bit more elegant.
Neon Colors
As I type this, I'm sitting in my home office wearing a brand new pair of J.Crew neon yellow shorts. And I'm not ashamed. Neons and bright colors were the IT style in the 80s, and it's actually one that isn't so bad coming back into style today. It's a refreshing take on the all black phase so many went through in recent years.
Big Hair
The 80s were full of big hair. Big, blown out, teased, permed hair. Fortunately, that's out and today big hair is a little more elegant. Gone are the horrid perms and in its place is big hair created with loose waves. Think Victoria's Secret Angel hair; the bigger, the better.
Little Bags
This is one I can't get into. I have too much stuff. However, women everywhere are forgoing their gorgeous, structured designed totes in favor of small day bags that have long, bedazzled straps. It's fine if you don't carry things with you, but it's still an 80s look.
(Photo by Victor Fraile/Getty Images)