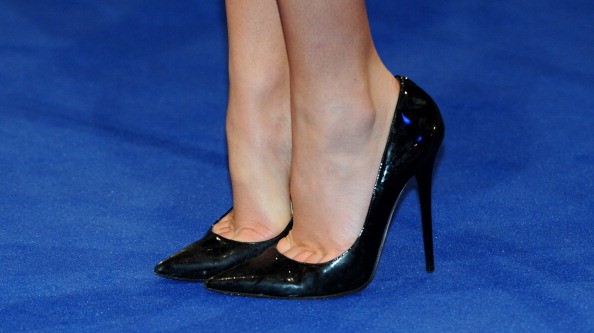 The phrase 'cheap' in the same sentence as shoes, especially heels, is a scary one for any woman who knows anything about fashion. Cheap shoes look cheap, and they can make an entire ensemble look cheap. Heels that are not made with high quality materials and craftsmanship do not last long, they look old and cheap much faster and they are easy to spot. They can take an everyday ensemble and make it look cheap and tacky instead of elegant and chic. No woman wants that.
However, it's imperative to know that you don't have to pay exorbitant prices for great heels. You can pay cheap prices and get quality heels if you simply know where to look and how to find shoes of this nature. We have a few suggestions that will fill your closet with quality shoes that will last seasons and many years based on their timeless nature and their quality. And the best part is that these are retailers that price their items to sell, so you can guarantee great shoes for next to nothing.
Nordstrom Rack
It can be a bit hit or miss here, but rest assured that there are always nice shoes on sale for good prices here. As long as you're not looking for something trendy, you will find that these shoes are timeless enough to last many seasons for a great price. In fact, it's not difficult to find designer shoes by Kate Spade, Michael Kors and even Stuart Weitzman on sale at Nordstrom Rack for 80% off the regular price, if not more.
Upscale Consignment Shops
After doing some careful research, it's come to our attention that there are upscale consignment shops all over the country (and the internet) that allow women to cosign their items to other women for a decent price. These items are carefully considered to ensure they are authentic, and they are required to be in near perfect condition in order to be listed for sale.
Shopstyle
This is a website that allows you to hunt for shoes that are on sale. You can search for specific designers, specific types of shoes and specific price ranges. For example, if you're looking for a pair of Jimmy Choo heels that are on sale, you can enter this in the site's search box and it will provide you with every single pair of shoes on sale from every retailer in the country so that you can compare styles and prices.
Photo by Anthony Harvey/Getty Images