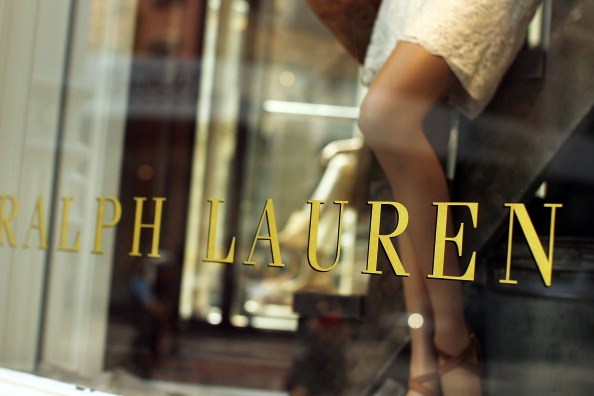 Ralph Lauren has been one of the leading designers in the country – and the world – for decades. Ralph Lauren began working as a fashion maven when he was in his young 20s selling ties out of a box at the Empire State Building, and eventually turning down Bloomingdales when they offered to sell his ties in their store so long as he changed the logo to theirs (look who won that one). For the past several decades, Ralph Lauren items have become progressively more expensive, and we have a few places you can save money buying cheap Ralph Lauren items.
TJ Maxx
Did you know TJ Maxx is an outlet store? It's not called outlet, but that doesn't mean their prices aren't outlet prices. You'll find all types of RL items in TJ Maxx. From baby clothes to men's polos to handbags and dresses, and many of them are incredibly inexpensive. For example, I recently picked up a new RL polo shirt for my husband in a lovely shade of blue I felt would bring out his eyes that was marked down to $34.50 from $89.50.
Marshalls
It's another one of those stores that is filled with designer items at outlet prices. Just like TJ Maxx, you'll find high-end items here that you won't find anywhere else with the Ralph Lauren logo. The best part is that you'll be able to shop for the entire family in one location because his items are found here in all kinds of sizes and for both genders.
Ross
Perhaps the most "outlet" type store of them all, there is a Ross in virtually every location in the country. This store offers the items in the Ralph Lauren Polo collection for next to nothing in comparison to the retail prices in big department stores and RL retailers.
The Outlet Mall
You'll find Polo by Ralph Lauren, Saks Off Fifth Avenue and Neiman Marcus Last Call stores that offer RL items at much cheaper prices, and you'll find that you can even obtain items not just in the Polo collection. Even the more haute couture lines are available here, and that makes it far easier for you to shop for what you really want without paying a price you're just not comfortable paying.
Photo by Getty Images