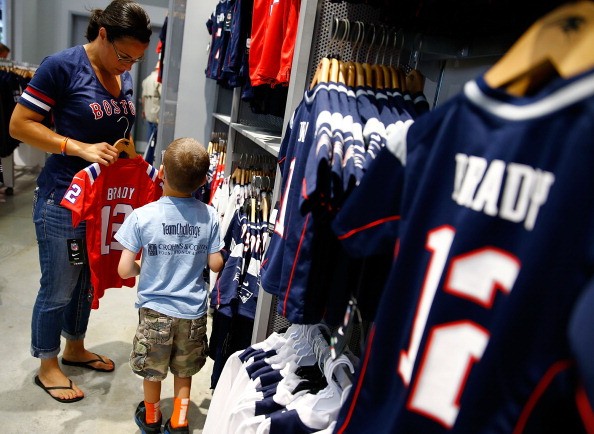 Christmas is just around the corner, and that means it's time to start considering what it is you want to purchase for the boys in your life. Since most males aren't big fans of clothes – especially those in the teenage department – you might want to consider what a safe alternative might be in terms of stylish wear. Boys love sports, and sports come with jerseys. Of course, buying your son his favorite team or player's jersey is not a cheap purchase.
We can, however, help you find some cheap jerseys online and in stores so that you can give your boys what they want this Christmas without blowing the budget. It's not that hard to find what you want, but it might take a little bit of time so we recommend that you start looking now to ensure that whatever you order arrives by Christmas.
Online Auctions
Start with eBay and go from there. You might be able to find your son's favorite team jersey's new and unworn for a lot less than you will if you shop in the major athletic stores that charge higher prices. You just want to check to ensure that the seller from which you are purchasing a jersey is reputable, has your son's size and can get your items to you by Christmas. One with a return guarantee is also a good choice.
Outlet Stores
Believe it or not, you can sometimes find jerseys in outlets. Think about it; there are Nike Outlets that sell a lot of sports apparel, and sometimes you can find your favorite team jersey there, and you can purchase it at a major discount compared to what you'd pay in the mall at a sports store.
Overstock and Amazon
By nature, things on these sites are a bit less expensive than they are in other stores and on other sites, so you might get lucky when you shop and find things that are a bit more affordable, and brand new. Either way, you're bound to find something that will strike you as appropriate and in time for the holidays.
Photo by Jared Wickerham/Getty Images