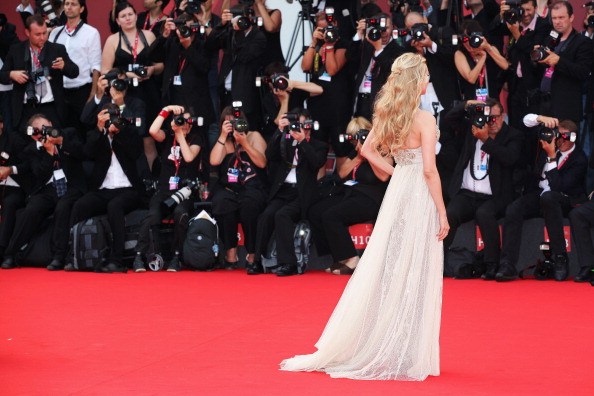 From New Year's Eve to wedding season to corporate events to everything in between, formal evening dresses are a must in the lives of most women. Formal evening dresses are not cheap, and they're not something you want to wear time and time again if you attend a number of formal events throughout the year. However, not everyone wants to spend tens of thousands of dollars are formal designer gowns to wear to charity events, and if you are not famous enough to warrant a designer lending you dresses for these events; forget it.
How do you find a cheap formal dress to wear on that cruise you booked, or to that military ball, or to that black tie affair next month? We can't help you find a Versace gown at an affordable price point, but we can help you find a formal gown that won't cost an arm and a leg. Prepare to do a bit of shopping, because it's not always simple.
Bridal Salons
Believe it or not, not everyone who goes into a bridal salon is a bride. Many women are mothers of the bride, bridesmaids and other important women in the lives of these brides. You'll be able to find formal gowns here that are often a lot less expensive than they are in department stores and other specialty boutiques.
Department Store Sales
Whether you can find a sample sale going on at a local Neiman Marcus or Saks or you just happen to catch these stores at a time in which they are offering big sales, you can find designer gowns that aren't ridiculous in terms of price. Some designers do allow their floor pieces to go on sale; but you still won't find the most exclusive, high-end designers here on sale.
Rent a Dress
We recently learned about a company that rents designer gowns to women for very little. You get the dress for a few days, get to wear it and enjoy it, and then you return it. The price is minimal in comparison to the purchase price of these dresses, and it's a very hassle-free experience according to the reviews we've read. Rent the Runway is the name of the company, and they appear to have a number of dresses available for women, both formal and informal, so they're perfect for you.
Photo by Frederic Nebinger/Getty Images