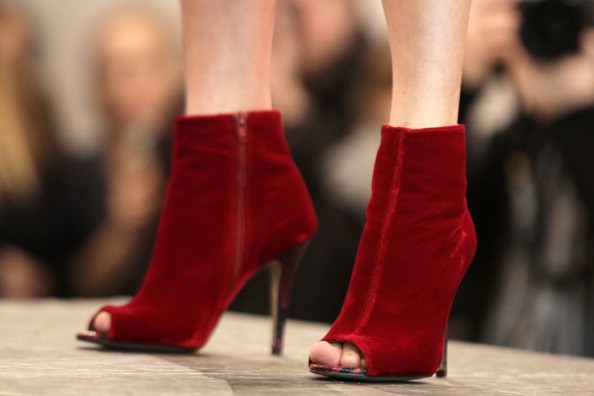 Women love finding gorgeous designer shoes for less. Cheap high heels that don't look or feel cheap; Yes, please! There's nothing wrong with wanting to save a few dollars and still buy high-end, but it's a bit intimidating and confusing for many women. After all, what is designer and what is brand-name? What's high-end and what's not high-end, yet not cheap (but still cheap as far as price goes)? And are you thoroughly confused just yet?
The point of this is not to confuse you and make you scratch your perfectly coiffed 'do into oblivion. The point is to help you figure out what you should wear on your feet. You might be one of the millions of women who think that paying $20 for a pair of cheap heels at a (made for teens) store in the mall is awesome. And it is – for someone going to the prom. Once you move past that stage, however, you have to put a little more thought, effort and money into your style because you're now a professional woman who needs to look chic, put-together and not cheap. Fortunately, that does not mean you have to spend a fortune.
Buy Discounted
You can find shoes that have a cheap price tag but not a cheap look when you go to discount stores. We love and recommend someplace like TJ Maxx or Marshalls. You'll find moderately priced brand name heels at discounted prices by designers such as Jessica Simpson, BCBG and even Steve Madden. They're quality shoes that will last several seasons, and they're affordable when you buy them here.
Check Online
We love the internet, because it gives you access to the entire world in one small device. You can find cheap shoes on sites such as Overstock, Amazon and even Shoes.com that are name brand, inexpensive and on sale. You can even do a quick internet search for a brand of shoes and add the term "Sale" to the search and come up with dozens of shoes on sale – quality, not quantity.
Download an App
Here's the best (saved for last, of course): Download a price comparison app on your smart phone or tablet and shop like a pro. Find a pair of designer shoes you just have to have, but you want to find them for the best possible price (preferably a cheap one?)? Use your app according to the instructions – there are literally so many apps you'll have to follow the instructions since we can't give them all to you – to find all the places that shoe is available and for the best possible price.
Photo by Christian Marquardt/Getty Images for IMG