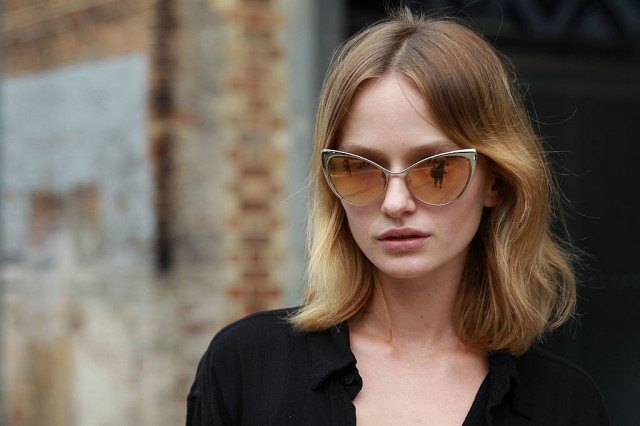 Do you ever wonder how some women look so effortlessly chic all the time? How do they manage to make everything they wear look so good? Obviously, it's because they buy all their clothes at high-end department stores and have plenty of money to spend on beautiful clothing, which is what makes it so easy for them to look so effortlessly chic, correct? I like to look and feel good, so I always take care with my appearance. I didn't think others noticed so much until the cashier at my favorite supermarket mentioned to me that I always look so classy and put together in everything I wear, and she would love to be able to afford clothes like mine.
Now listen; I have an obsession with designer shoes, bags and sunglasses – and jeans. They're classics and I will not buy them cheap. Everything else? I'm hitting up TJ Maxx, Marshalls, H&M, Target, and Nordstrom Rack. That day when she told me that, I was in a pink sundress I bought at Old Navy. It cost me $11. I paired it with Tory Burch wedges and my Louis Vuitton Neverfull as well as a belt I got at TJ Maxx for $3.99. She was shocked when I told her my dress was Old Navy. It got me thinking that many women probably don't know that you can make anything look expensive if you just play the game the right way.
Tuck in Your Shirt
Did you know that you can wear jeans and a white tee and make it look more expensive by simply tucking in your shirt? Pair it with good flats and a great handbag, and a fedora for good measure, and you have an outfit that looks like it came straight off the runway.
Buy a Great Bag
If you're going to make any outfit look more expenisve, pair it with an expensive bag. I've been carrying my LV bags for more than a decade (though I did just get the Neverfull earlier this year) and they are amazing. I rarely buy new bags because I invest in classic bags that never go out of fashion and hold up beautifully. Anything looks more expensive when paired with a designer bag.
Care for Your Shoes
If your shoes look worn and old, they will make the rest of your outfit look worn and old. If they look new and beautiful, though, they will make the rest of your ensemble look crisper and more put together.
Keep it Simple
Remember when your grandmother told you that less is more? She wasn't making that up. To look more expensive and elegant, always go for a less is more approach. Less jewelry, less fabric and less overall 'stuff' and you will look a lot more high-end.
Photo by Getty Images