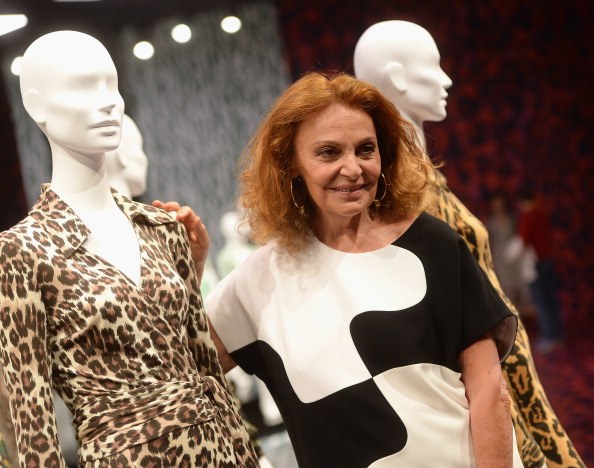 The beautiful Diane von Furstenberg truly gets better with age. She is one of the most legendary fashion designers of all time. Did you know she invented the wrap dress? We can thank her for this piece that makes every woman's shape look fabulous and if you've ever worn one, you know how sexy and confident a wrap dress makes you feel.
Wouldn't you want to spend time with this woman and watch her on TV? Now we will be able to! The E! Network has announced in a press release that a DVF program is in the works. The as-yet untitled program is listed under their "Unscripted/Topical projects in development," as reported by Fashionista.com.
According to the release, the docu-series "explores the relationships between an ultra-successful boss who controls the fashion world and her eight eager-to-please associates in training."  These "associates in training" working under Furstenberg are actually contestants vying for a chance to become a DVF Brand Ambassador, a position usually reserved for celebrities and "it" girls and socialites. The show will culminate at New York Fashion Week, with a winner chosen.
Show producers have put out a call for "all smart and driven fashionistas who appear to be 20-25 and are interested in learning the ins and outs of the fashion industry from one of America's most legendary fashion icons," according to Stylist.com. So you don't have to actually be 20-25, but you have to look like you are.
The "DVF DocuSeries," as the show is being referred to in casting flyers, plans to shoot for six to eight weeks in the spring of next year. Furstenberg herself will also serve as one of the show's executive producers. There is no official debut date as of yet.
Below are some gorgeous DVF designs from her 2014 Autumn/Winter show at Toyko's Mercedes Benz Fashion Week. The detailing, fabrics, beautiful colors and prints, and gorgeous shapes of these clothes are to die for.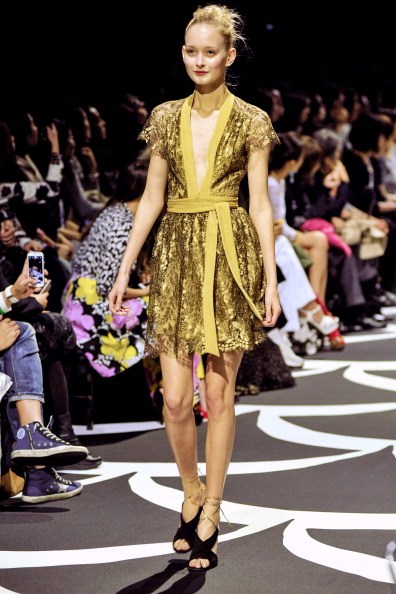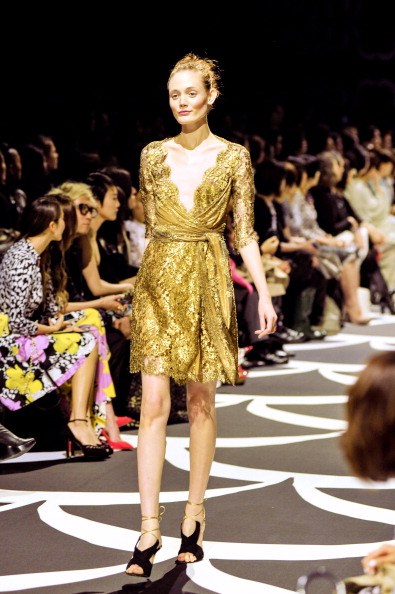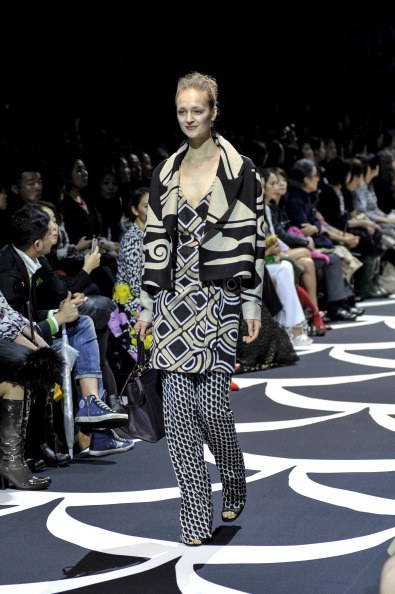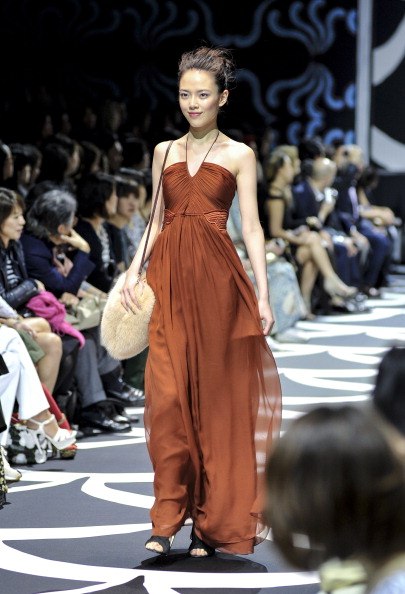 Tokyo Fashion Week Photos by Keith Tsuji/Getty Images
Lead Photo by Michael Buckner/Getty Images for Diane Von Furstenberg