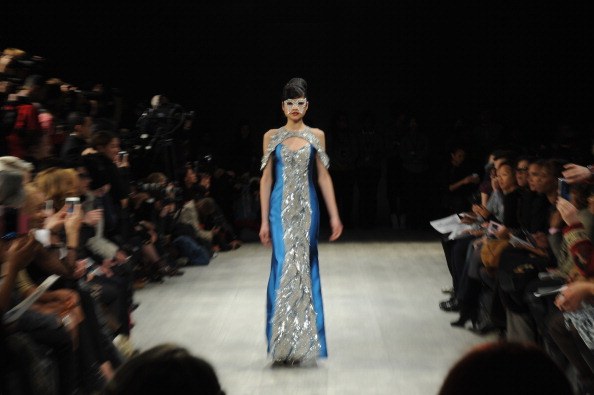 If you want to dress for success, you're not alone. Studies have shown that the way in which you present yourself can have a significant impact on many factors, such as the way you're treated, the type of service you receive and even the type of opinion people form. For this reason, you certainly want to look the part of a successful woman with a lot to offer – even if you feel far from it. This spring, you'll need three things to help you dress for success.
A White Blazer
Nothing will help you dress for success more so than a gorgeous, well-tailored white blazer this spring. Wear it to work with a wrap dress, dress up a pair of jeans for a casual brunch or pair it with shorts to create a more upscale look. Keep your accessories simple to make the most of this gorgeous piece this spring. Just don't forget to see the tailor. Nothing ruins the effect of this white blazer quite like an ill fit.
Black Accessories
They're sleek, functional and professional. Basic black accessories such as a structured handbag and classic pumps can make or break any outfit. If you're trying to come across as professional and successful, these are your tools. They look good on everyone with just about anything, and even if you don't think you have the confidence to do so, anyone can pull off the look of basic black. It's classic, elegant and chic.
Sheer Pink Lipstick
It's a flattering shade on any skin tone. Whether you're pale, tan, black, white, Asian, Hispanic or anyone in between, a sheer pink lipstick is going to make you look your best. It's a color so subtle that it flatters all skin tones, face shapes and women. It's also a casual look for weekends and a professional look for the office. It's going to help you pull together your successful look with minimal effort.
(Photo by Bryan Bedder/Getty Images for Mercedes-Benz Fashion Week)