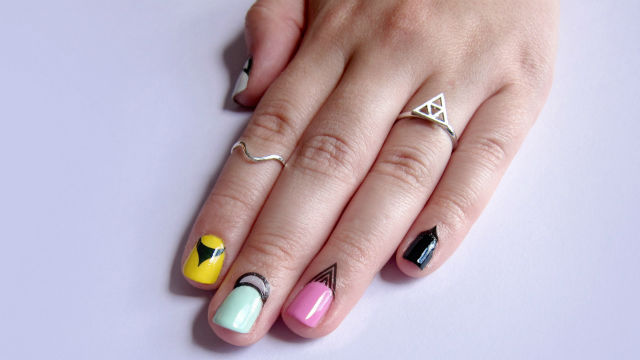 When you wonder what to have done to your nails during your next manicure, you might consider what you have going on in the near future that might look adorable. What you probably don't consider is having your cuticles tattooed. Move over sparkly, glittery nails, favorite college football team colors and Disney characters – cuticle tattoos are the hottest rage in nail décor right now.
Don't panic, ladies; they're not permanent tattoos. These new nail tattoos are temporary tattoos reminiscent of the ones you wore as a child when you wanted to look cool. The only difference is that these don't come out of a bubble gum machine.
What are Cuticle Tattoos?
Cuticle tattoos are very trendy at the moment. Created by Chrissy Mahlmeister, the founder of Rad Nails, these tattoos are something that came to her when she was playing around with her nails.  "We're so used to seeing the designs stay within the tiny borders of our nails, but I wanted to take it a step further and expand the idea of what nail art can actually be," she explains. They're non-toxic and affordable, at around $6. They're completely vegan and they're easy to apply and to remove.
How to Wear Cuticle Tattoos
The best way to wear your new ink is with creativity. The founder of the tattoos recommends using them with bold colors to draw attention to the nail. If you want to dress it up a bit, try using a cuticle tattoo above a sparkly, glittery nail and painting the remainder of your nails a matte shade. You can choose from triangles, bows and other designs so that you can change up your look as often as you want, going casual or a little more formal when the occasion calls for something just a little more done up.
Photo Source: Rad Nails