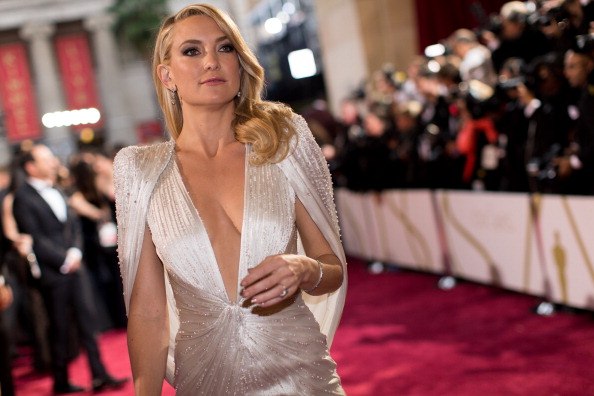 Yoga pants are the newest form of fashion. Women are all over them, pretending that they are going to the gym so that they don't actually have to get dressed. We wear them around the house, to take our kids to school and to run errands all so we look thin and cute and put together but without actually getting dressed. After all, half of us (or more) have no intention on going anywhere near the gym; we're just too lazy to get dressed and make an effort with anything other than our hair and makeup. But I'm not hating. I actually love the concept of yoga pants; they make me happy. I'm wearing them right now, as I type. I'm happy in around the house in them, and I'm also happy to never get dressed. Unfortunately for me, I haven't quite mastered the art of feeling comfortable in public in my workout gear. But Under Armour and Nike aside, there are some seriously awesome lines that are affordable and designed by our favorite celebrities that look good, work just perfectly and are priced so affordably that we can have anything we want from these lines.
Each line features pieces that will work for any body type and any activity, which is what makes them so desirable. Go ahead and take a look to see which of your favorite stars offers the best and most affordable workout lines.
Caelum by Brooke Burke-Charvet
There is no denying that if any celeb is going to create a line of fitness clothes, it should be Brooke Burke-Charvet. She is hot – and her body is banging. She's taken such good care of herself, and she stays in seriously killer shape. That's what made her decide she wanted to start her own line of fitness wear. Her line is available online – not in any stores – and it includes moderately priced separates that are well-made and stylish. There is no reason anyone has to feel frumpy and unfabulous working out (or pretending to work out ) in a line like this. My favorite feature of her line is that the pieces are bold and bright, which makes them fun.
Sofia Vergara for Kmart
Sofia Vergara is not only gorgeous and absolutely stunning, she's also exceptionally successful. She has her own line of workout gear that was created with her by Kmart, which means it's super affordable. You can get her pieces, which are flirty and fabulous and functional, for less than $20 a piece, and that makes it even more worth the trip to this discount store. Each piece is designed to offer you the ability to move, to feel comfortable and to feel like you look decent in an otherwise not-so-attractive situation. She is a fan of exercise in a variety of manners, so her line is very versatile. You can wear various pieces for yoga, running, the gym and your favorite Zumba class if that's what you really want to do. It's a line worth taking a look at if you are in the market for something stylish and affordable that comes with a famous label.
Fabletics by Kate Hudson
What is not to love about her? She's gorgeous, funny and she comes from a family that just makes everyone feel so happy. She has the kind of personality that makes everyone want to be her friend; the quintessential girl next doors. She's funny and fantastic, she never tries to be perfect and she's so down-to-earth. She has the kind of personality that makes you feel that she'd be the most fun. The kind of girl you'd get into just enough trouble with to keep life fun. Perhaps toilet paper a friend's house with; she's kind of just awesome. And the fact that she has a workout line that is not only chic and cool, but also very affordable makes her even more awesome in our book.  Her pieces are bold and bright and fabulous, and all within reason when considering your price points.
Impact by Jillian Michaels
It would only makes sense that one of the most famous workout fanatics in the world would have the most awesome workout line in the world, right? Well, Jillian Michael's line of athletic wear for Kmart is pretty good stuff, and you're going to love it. You're going to get to choose from 24 different styles in several different categories, each piece cute and stylish. And you know they'll be affordable since they're being sold at Kmart, which is the world's least expensive department store to ever come into existence. But don't worry; Michael's line might be inexpensive, but it is far from cheap, which means that you'll have quality clothes to work out in – or wear to school so you look like you worked out to all the other moms.
CALIA by Carrie Underwood
Did you ever know that the beautiful singer and former American Idol winner was a designer? I didn't, but her line – after checking it out – is completely fabulous, and totally affordable. What you get with her line is bras, pants, tops and even water bottles and totes to carry your stuff to the gym. And the best part is that she even designed the pockets in her work out gear to accommodate smart phones like the iPhone 6 I carry, which fits into none of my work out pockets. It's difficult to run with my 16-month-old twins when I have the jogging stroller to push and a huge phone to carry at the same time since it does not fit into my pocket – and I want my music. The line launched earlier this year and is carried by Dick's Sporting Goods. You can check it out online. And please, do yourself a huge favor and make sure you type "Dick's Sporting Goods" into your internet search engine. I made the mistake of abbreviating it once, and I'm sure you don't need me to tell you what popped up on my computer screen.
Photo by Christopher Polk/Getty Images