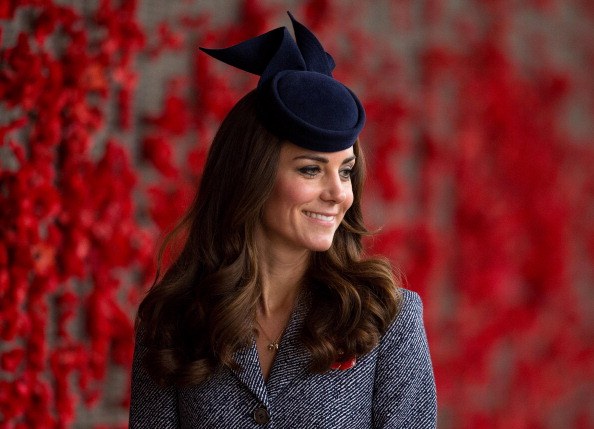 One of the things I love most about Kate Middleton is the fact that she dresses the way I believe all women should dress; classic and elegant. Her style is not over-the-top or outrageous. It's not trendy and in the moment. It's not too showy or too buttoned up. It's just right. She always looks appropriate, beautiful and absolutely stylish no matter what she wears and where she goes, and I feel that all women should aim for the same overall effect. While it's easy to copy Kate Middleton's style, not everyone has the budget to afford the same dresses and ensembles she wears. The good news is that there are plenty of affordable knock-offs available that allow us to look like the Duchess of Cambridge even if we don't have her wardrobe budget.
Designers know that Kate Middleton is the most famous woman on the planet and that their styles will fly off shelves and sell out in moments when she steps out in one of their pieces. Additionally, the rest of the world knows if they create pieces that just resemble the Duchess', people will pay for them and they will sell, and that's how you can emulate the royal's style with ease.
How do you do it? It's simple; pick a look and then find something that looks like it. You're going to find higher-end pieces at stores such as J. Crew, Banana Republic and Ann Taylor that are very similar to the things that Kate Middleton wears, and it's not difficult. Just do a quick internet search for whatever it is you want to wear that she has on, and you will find that there are hundreds of affordable options. Just remember not to go too cheap considering the fact that this will make the look appear to be anything but classic and elegant.
Photo by Mike Dunlee – Pool/Getty Images